Welcome to Babs Projects. Thanks for stopping by.  My name is Babita Shringare and I am the "Babs" in the "Babs Projects".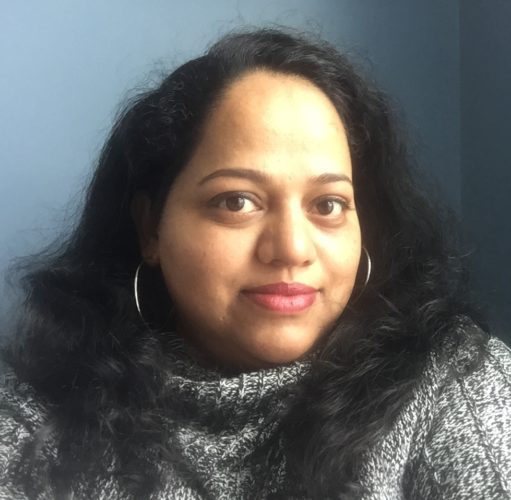 Who am I?
I am an Indian-American  stay-at-home mom from New Jersey. I have two  lovely girls(ages 11 and 6). For the purpose of this blog I will address my older one as "TEE" and the little one as "S". Did I mention that I am a proud but sometimes reluctant soccer mom (and no …. they don't play soccer, but are enrolled in tons of activities.
What do I do?
I am an arts & crafts enthusiast and a full-time blogger. What started as a part-time experiment to rid my procrastinating behavior has turned to be a blessing in disguise. What can I say; I am hooked on blogging. In addition to this blog I am also a contributor for LuxuryLaunches.com and Gizmodiva.com.
About the categories on this site
Projects:  I don't mean to brag but I can sew, knit, crochet, make jewelry and even handle basic DIY projects. I am not an expert, but more of "Babs of all Trade". When I originally started blogging in blogspot, my mission was to complete one project in a month. Most of the time I was successful. Now however, I make stuff either when I have a need for it or when I am feeling overly creative.
What's cooking: is my way of documenting the food I grew up eating for my girls. My parents are from Mangalore, a coastal city in the state of Karnataka (India). My husband's parents are from Bombay in the state of Maharashtra (India). Even though the emphasis will be on recipes that I and my husband grew up eating, it will include recipes that my kids are going to grow up eating as well (ahem…pasta, burgers, pizza etc…you get the picture).
Snapshots: are mostly pictures taken by me. I am not a photographer, but I do like to look through the lens and press the shutter and capture the moment. The camera I use most of the time is my trusted Nikon D50. In addition to that I also my iPhone and iPad where required. Occasionally I will feature pictures taken by my brother and by TEE.
In Vogue: As far back as I can remember, I wanted to be a Fashion Designer. Somewhere along the way, I made a switch. I wanted to focus more on the business side of the Fashion industry and hence I got an A.A.S in Fashion Marketing and Merchandising. My focus for category will be highlight unknown and unusual snippets from the Fashion World.
and Finally
My Shop: is a link to my Etsy shop. In order to support my passion for this blog, I have put some of my projects for sale. So if you like what you see here, please support me and my blog by making a purchase. Since everything is handmade by me, you will not be disappointed.