Making Fabric Kundan Rangoli has been one of my favorite Diwali projects so far. I was inspired to work on this project because I wanted to create something new, with something old. Like many Indian women living here in the US, I have tons of gorgeous Indian clothes. Most of them don't get worn much and they are in almost new like condition. Donating is not an option since, no one accepts ethnic clothes.  So I am always thinking up ideas to up-cycle them into something decorative and usable.
As I was going through my closet I came across  few dupattas with beautiful patterns on them. Since I was not using them anymore, I thought it would be a wonderful idea if I could make some fabric kundan rangoli with it.
What are Kundan Rangolis?
Kundan Rangolis are decorative center pieces made either over transparent plastic or some kind of thin wooden base, embellished with crafting gems, beads and rhinestones. They are used to decorate table tops or top surfaces during our Festival of Light — Diwali.
Since I had an abundance of fabric, I decided to make the fabric kundan rangoli, instead of the traditional transparent plastic one.
To learn more about Diwali – Click here
So below you can check out my process of transforming old dupattas into beautiful fabric kundan rangoli. This project is so easy that it is perfect for all ages and skill level. If you are not the artsy and crafty kind this project is perfect for you.
I started off first by drawing the basic/classic pattern (leaf and circle) on poster paper.  I traced around 6 petals (one extra, in case I made a mistake). I drew it with marker so it is visible. Once that was done I cut out the shapes.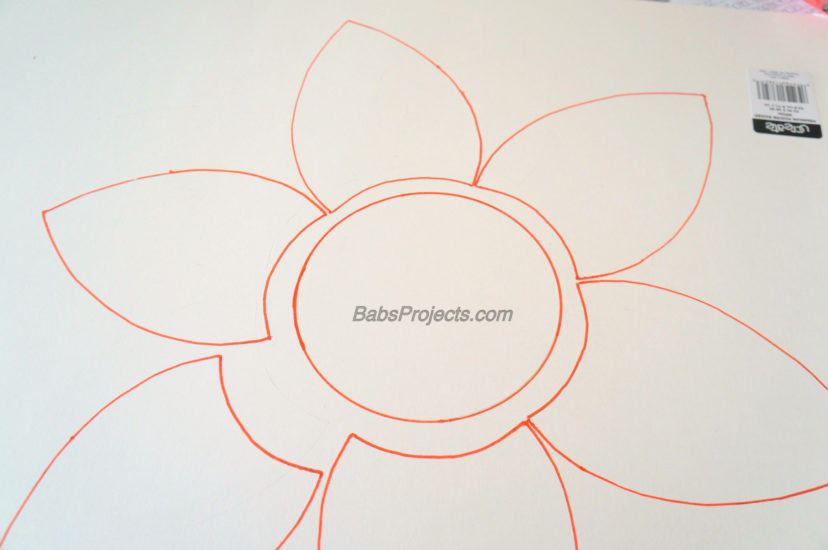 Next, I placed one of the leaf pattern over the green dupatta fabric and cut it to size. I cut the fabric into seven pieces – six for the leaves and one for the circle.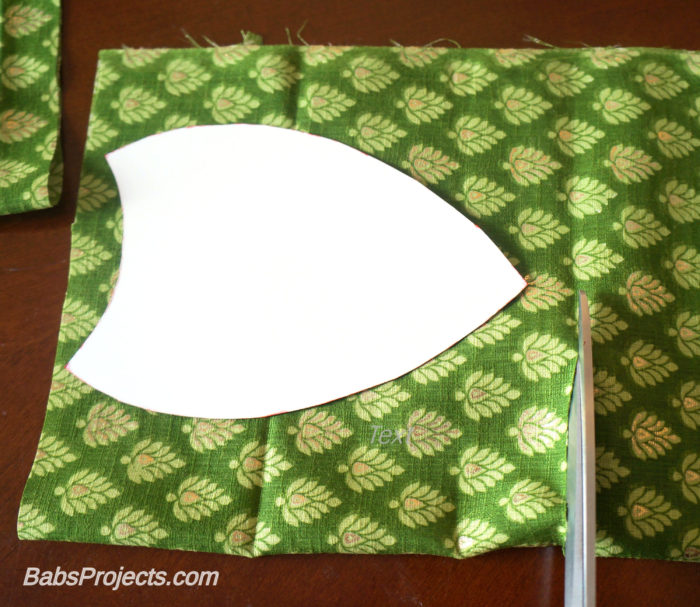 Once I finished cutting all the pieces of fabric, I sprayed the poster paper pattern with spray adhesive (shown below) and applied the fabric over it. I liked using Krylon Spray Adhesive because, it is easy to apply. If you make a mistake, you have a couple of seconds to rectify it and remove the fabric.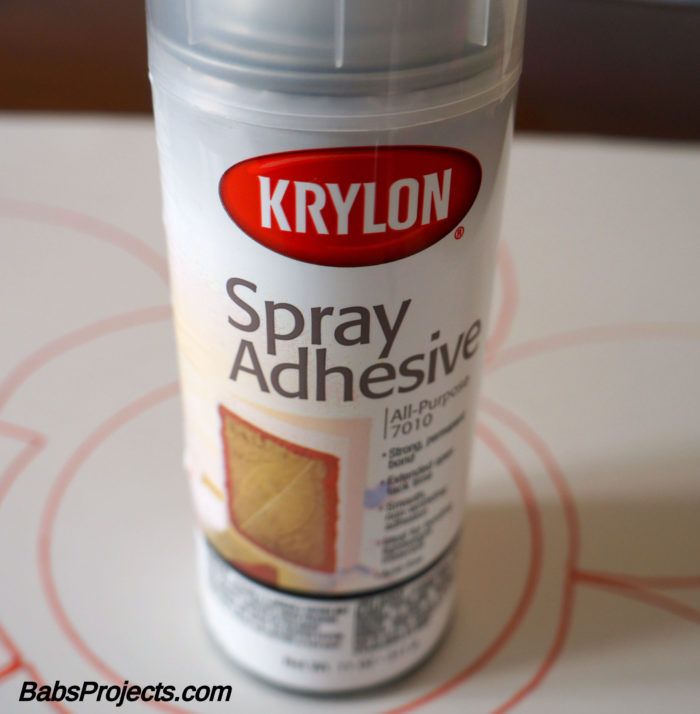 I waited couple of minutes for the adhesive to dry and then I cut out all the excess fabric around the leaf pattern.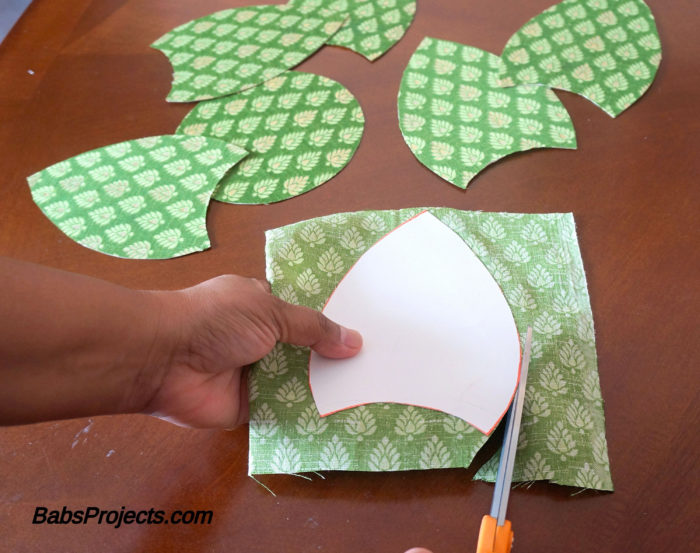 Once I had all the pieces done, I began embellishing it with beads. For the edge of the leaves I used flat golden beads which I already had in my crafting supplies. At the bottom around the curve I used multi-colored black beads and highlighted them with pink tear drop crystals. I repeated this process for all of the other leaves. I could not believe how awesome they looked.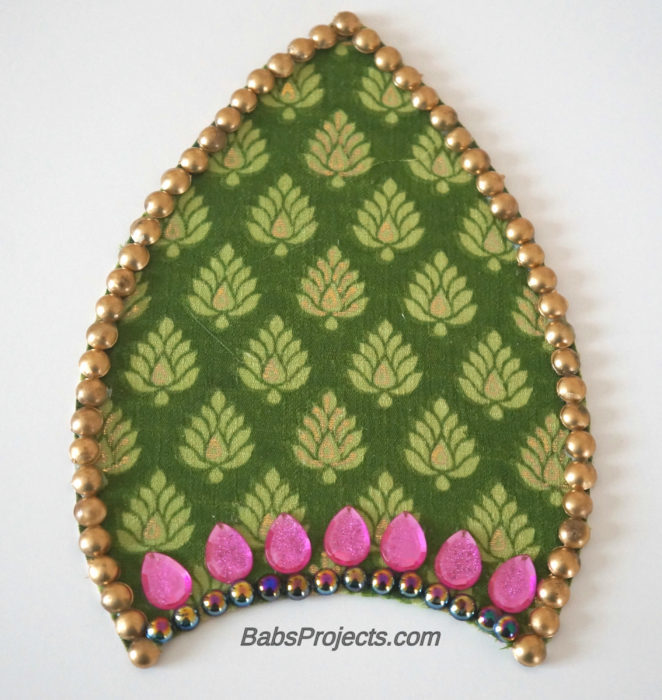 For the circular piece I repeated the pattern. Except here in the center, I also used pink and white pearls.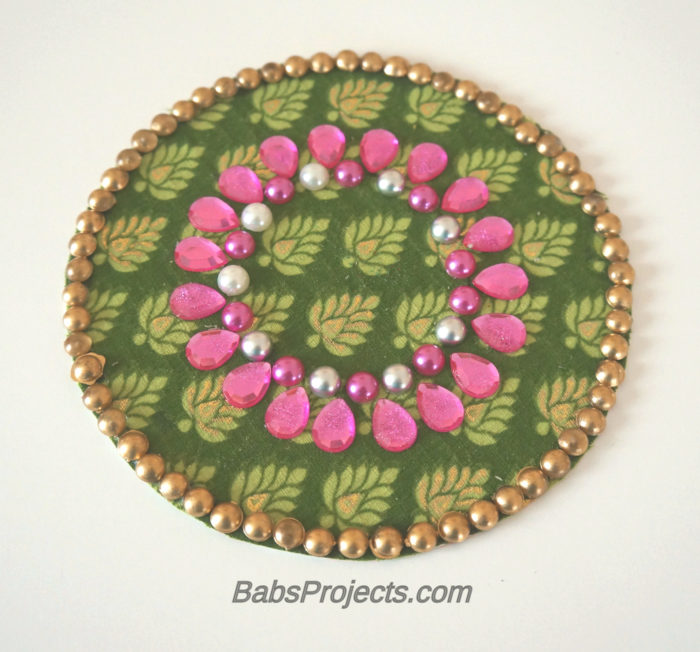 When I put it all together, they looked absolutely gorgeous. I could not believe my eyes. They turned out better than I had imagined. The pattern of the fabric was already beautiful, so I did not have to dress them up with too many gems or beads. Keeping the embellishment to the minimum actually made the pattern on the fabric pop out.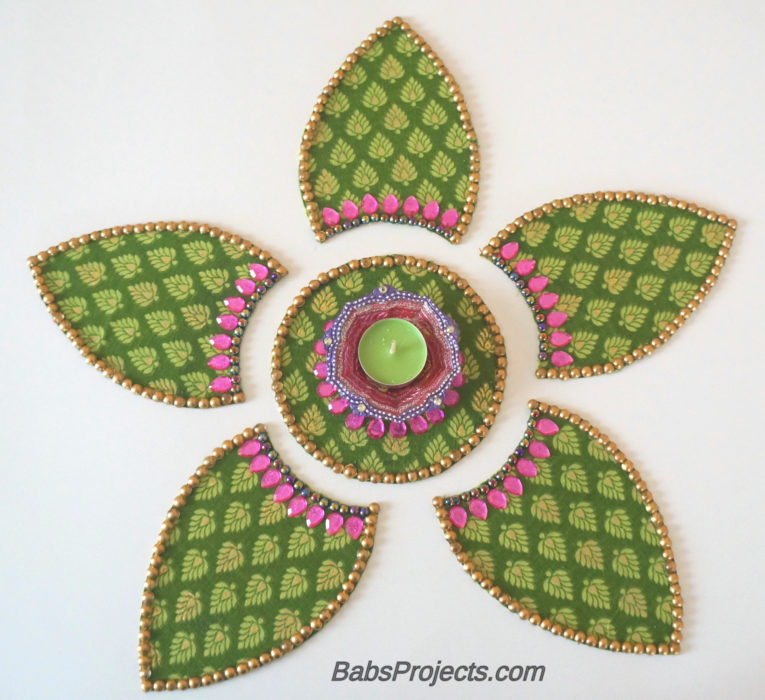 After I made that, I did not want to stop at one. I decided to make another one with. This time I used the blue and black dupatta fabric. Again, the pattern itself was great and all I had to do was make sure it to embellish it enough to bring out the colors of the fabric.
I have to mention, for this project, I used a variety of pearls, gems and rhinestones as pictured below. If you are looking for something similar they are available on Amazon, Walmart and Michaels.
Pearl Beads For Jewelry Making With Large Holes-LeBeila Faux Loose Pearl Beads ABS Plastic Decoration Pearls Beads In Bulk For Crafting, Toys, Bracelet (12mm)
400 Pcs of Assorted Gold Brown Pearl Finish, Iridescent Flat Back Tear Drop Beads Cabochons Assorted Sizes 4mm-18mm
1 lbs of Bulk Crafting Gems. Assorted Colors, Shapes & Sizes. Over 1000 Pieces
Since the first fabric kundan rangoli turned out so awesome, I wanted to make more. For the next one I decided to change up a bit and use the classic paisley design. I repeated all the same process as written above.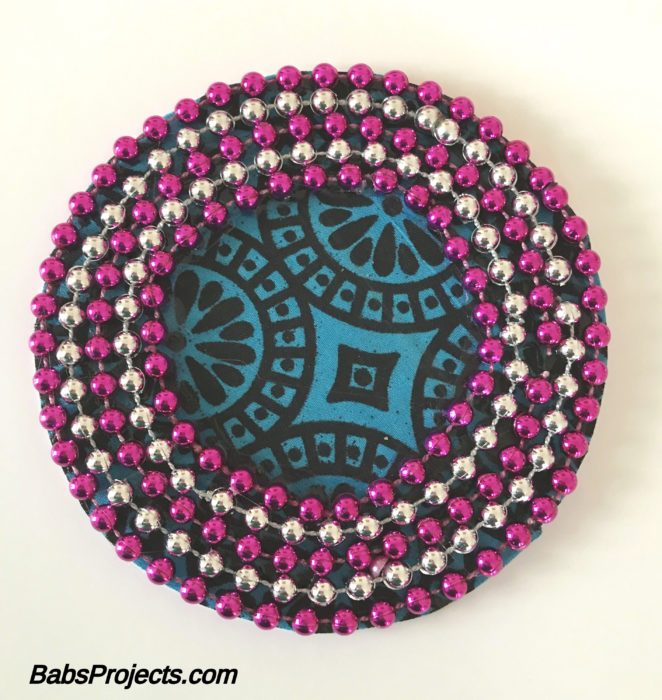 For decorating, I used Mardi Gras pearls in fuchsia and silver.  I have to say, I was not prepared for it to turn out like this. Again I decided to keep the embellishments to a minimum and let the fabric do all the work.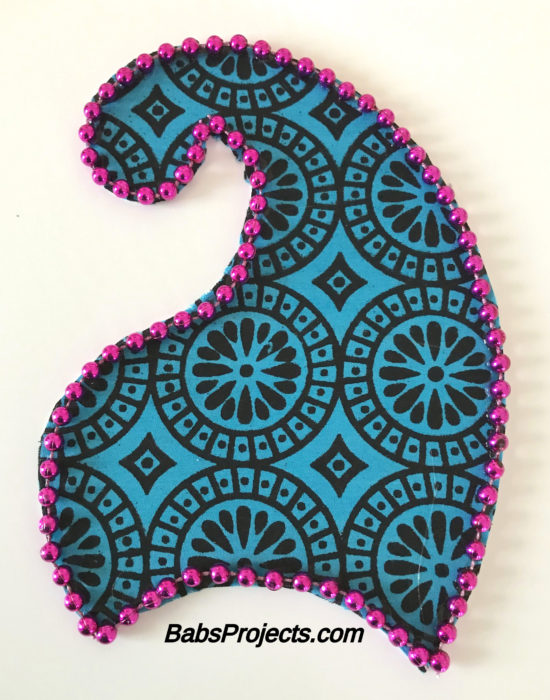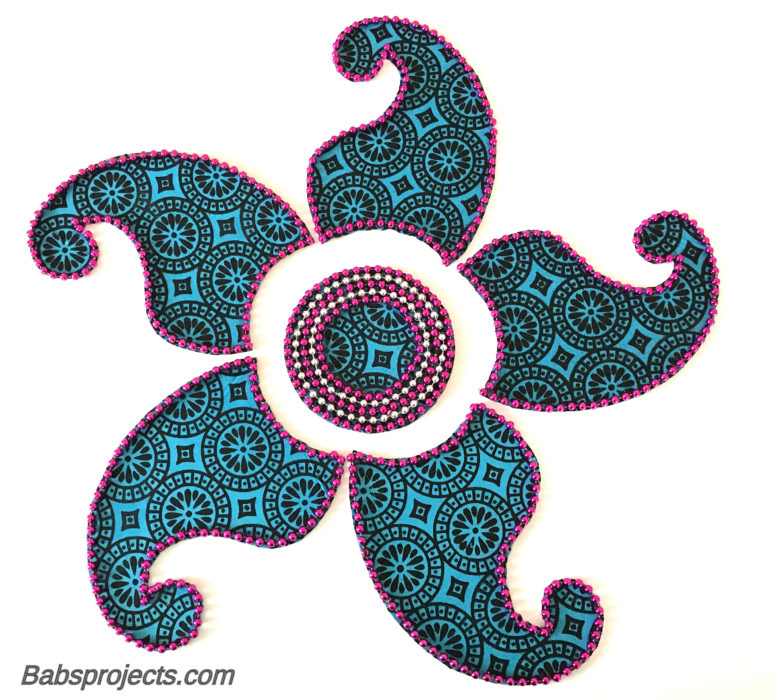 I love how each one of these fabric kundan rangoli turned out. I personally cannot pick out a favorite, as I like both of them. I am looking forwarding to using them during Diwali. In the meantime, let me know in which one you like the most.
Disclosure: This post contains affiliate links