Every year, my little one and I have a  fun time creating Valentine's Day crafts. This year we made these cute Coloring Hearts for Valentine's Day. One of the reasons, I made these favors is because I did not want to give out candies. I talked to 'S' and she agreed. We decided she could pass out a Valentine favor which would encourage her class friends to do activities instead of eat candies. The beginning process was a bit tedious for me. However, once we were done with all the printing, it was quick to finish.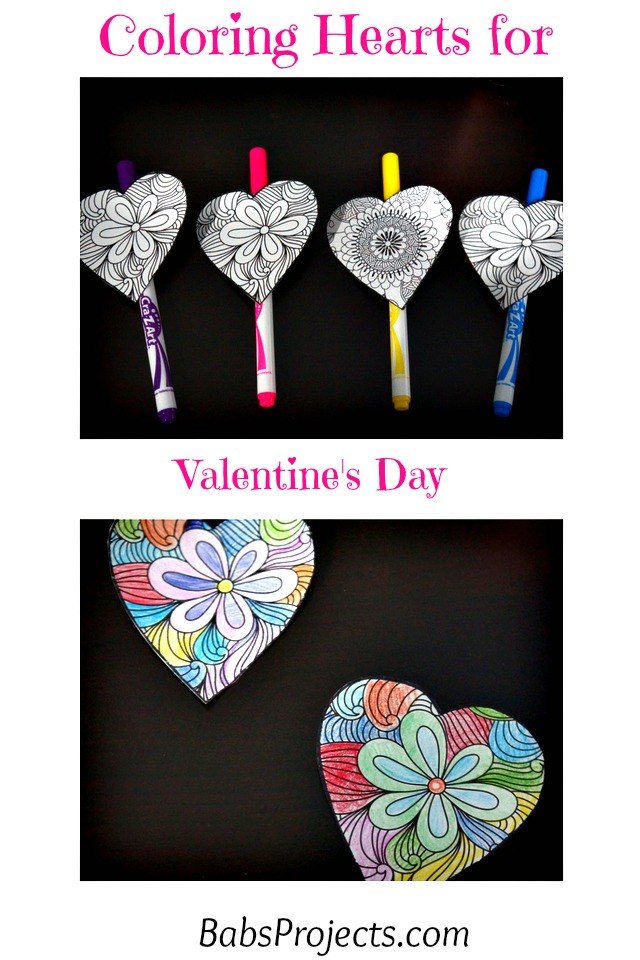 How to make these cute Coloring Hearts for Valentine's Day… See below:
This was a combined effort between 'S' and myself. So for this project we decided to use some of the adult coloring books that we already had. After identifying some of the patterns on the pages, I asked 'S' to draw a heart shape with a cookie cutter on one of the pages. After we saw the result, I asked her to repeat it on other pages too.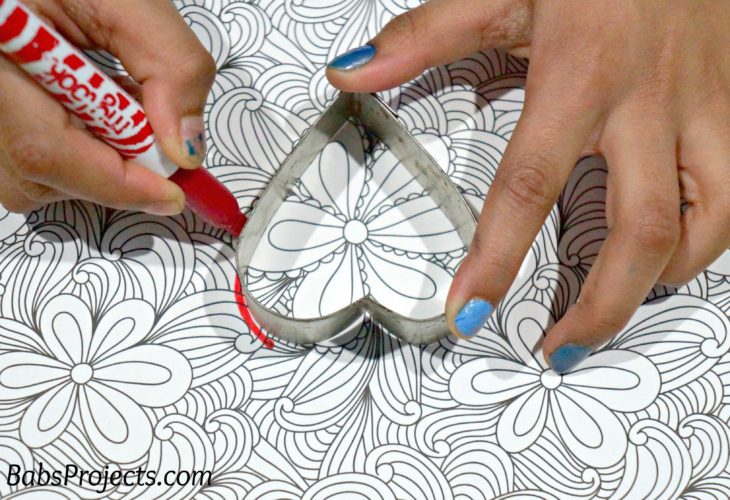 After she was done drawing the heart shapes, she cut them out. I am so proud of her and have to say she did a good job of drawing and cutting the shapes.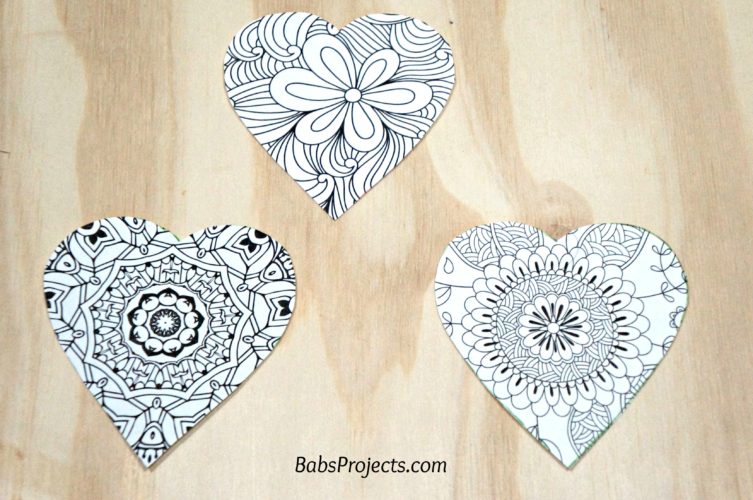 I then scanned each of the different heart designs one by one. I then opened a word document and inserted one of the heart image. After making some adjustments with the size, I copy/pasted the hearts five more times in one document. I repeated this process for the other hearts designs as well. Once I was satisfied, I saved the file and took couple of printouts on plain white card stock.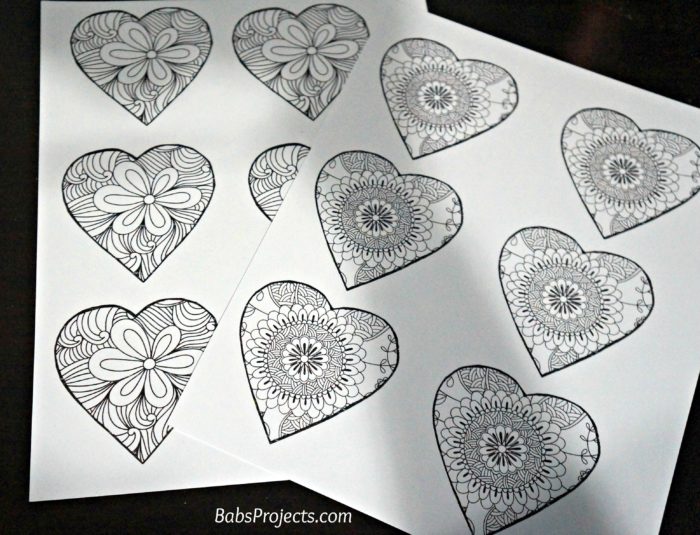 Once I had all the printouts, 'S' cut them out. After she was done with all the cutting, I took one marker (brand new) and taped it on the back of the hearts.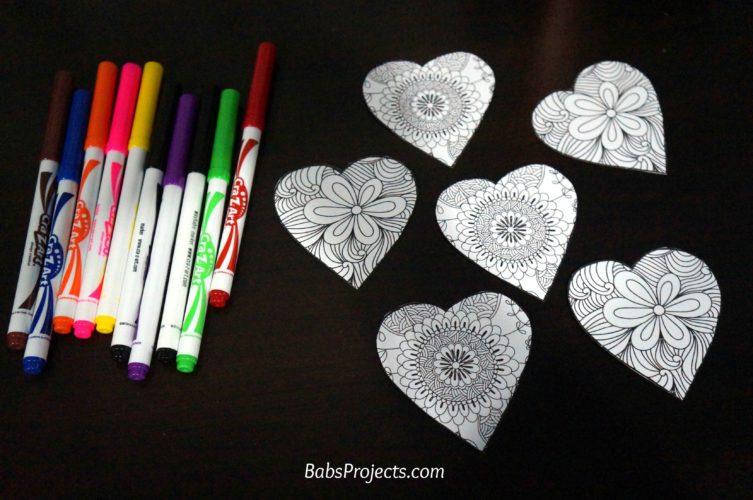 'S' then labelled them with her friends' names. This took a couple of minutes and I have to say she was very patient.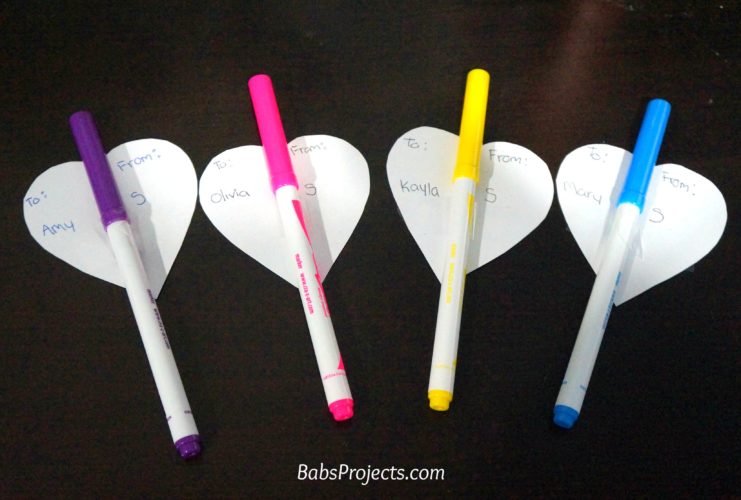 After she was done she wanted to pose for a picture with them and told me she loved working on them.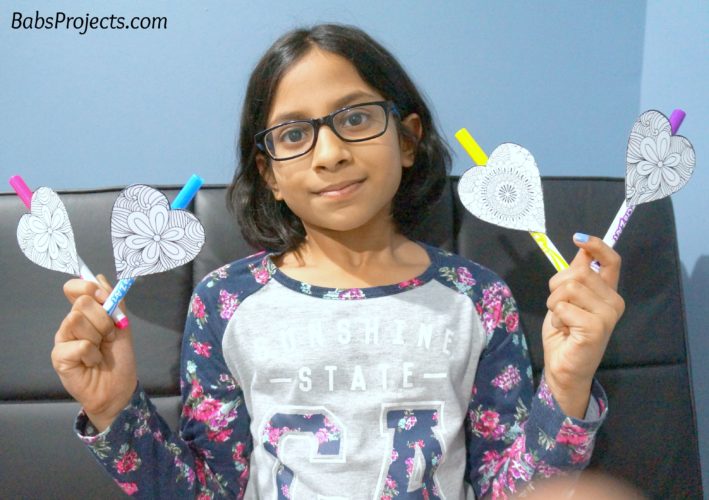 If you like the Coloring Hearts Valentine's Day project and do not want to through all the trouble, you can simply download the free printable (here) and make them.