If you have always wanted to see the Harlem Globetrotters and was not able to, now is your chance. The Harlem Globetrotters will be performing at the Prudential Center in Newark, and Madison Square Garden in NYC this month.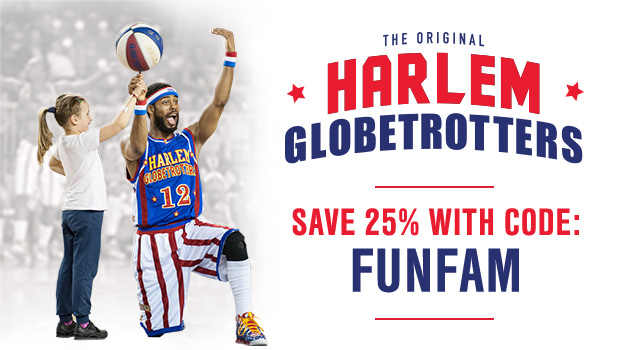 The world famous Harlem Globetrotters will be featuring some of the most electrifying athletes. Every game will showcase incredible ball handling, rim-rattling dunks, trick shots, hilarious comedy and some fun fan interaction.
The dates are as follows:
Newark – Prudential Center – 2/17 at 7pm
NYC – Madison Square Garden – 2/19 at 7pm, 2/10 at 12pm and 6pm.
If you are wondering how you can save on the Harlem Globetrotters tickets, here is the sweet deal. For all my readers they are offering 25% of all the tickets. Just check in to their site at http://www.harlemglobetrotters.com/tickets and at checkout type in the code "FUNFAM" and that is it. You are on your way to enjoying one of the most electrifying event ever.