This recipe for Valentine Meringue Kisses is one of the easiest things I have ever made. I found this recipe in an old Home Journal magazine while I was cleaning my basement. It looked simple and appropriate for Valentine's Day, so I thought I would give it a try.
Once I was done making it I could not believe how easy they were to make. Even if you have never baked in your life, I can confidently say that you will be able to make these Valentine Meringue Kisses. I enjoyed making them so much that I made another batch for my girls. Let me say that 'S' loved piping the kisses and once she had started, it was difficult to stop her.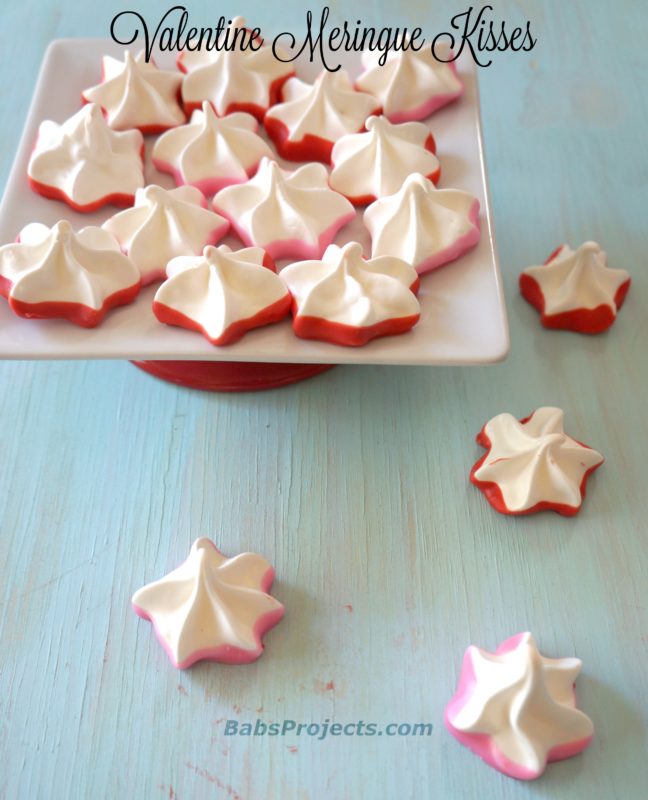 To make these easy meringue kisses you need a piping bag and a large star tip. You can find both of them in any of the craft stores like Michaels or online at Amazon. The other thing I really enjoyed about these meringue kisses were that the sizes were small, so I had absolutely no guilt popping them in my mouth. I have included step by step pictures below, so Enjoy!
Ingredients:
3 large egg whites
3/4 cup sugar
1/4 tsp salt
1/2 cup each of pink and red candy melts
1 1/2 tsp vegetable shortening
Preparations:
Heat Oven to 200° F.
Line 2 baking sheets with parchment paper
In a double boiler, combine egg whites, sugar and salt. Whisk over simmering hot water until the sugar dissolves and the solution is warm to touch (follow the pictures below).
Remove from heat. Transfer it to a mixing bowl. Beat this mixture until it form a stiff peak for approximately 8 minutes.
Spoon the meringue into a piping bag fitted with a large star tip (recommended Wilton 1M star tip)
Pipe about 1 1/2″ kisses onto the baking sheets. Bake it for 1 hour. Turn the oven off and leave the kisses for another hour in the oven.
Place a cup of candy melts in two separate bowls. Add vegetable shortening to each of them and microwave for 30 sec. Stir it once and microwave again for 30 sec until they have completely melted.
Line the counter or tabletop with parchment paper.
Dip cooled kisses into melted candy melts. Place it on the parchment and cool completely
Store it in an air tight container.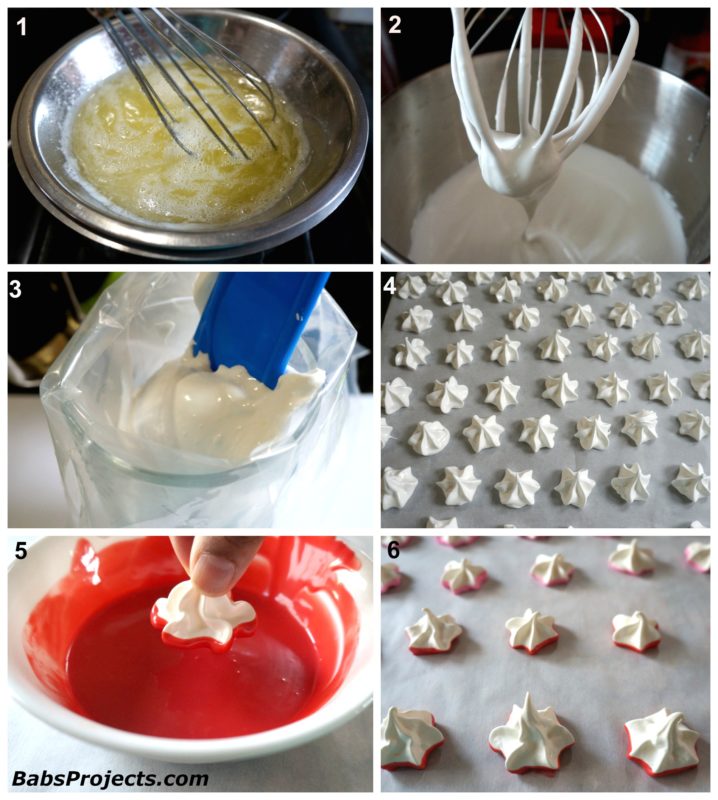 Even though these Valentine Meringue Kisses are hard by texture, the minute you eat, it is melt in your mouth goodness. Don't be surprised if they disappear quickly.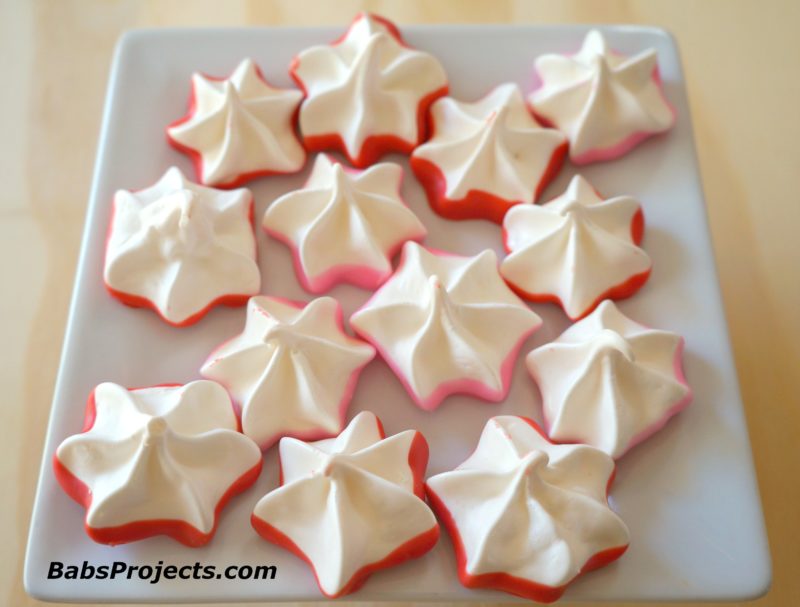 Useful Suggestions:
Even though the quantity of the ingredients looks less, don't worry. This recipe will yield around 48 kisses.
You can use any color candy melts your want. I stuck to red and pink because of Valentine's Day.