Like all the years before 'S' and I wanted to make and pass out personalized treats to her classmates for Valentine's Day. We wanted to make a Valentine's Day treat that was quick, cute, inexpensive and fun.
I found some lovely Valentine's Day supplies in Walmart and waited until 'S' came home from school to start making the Hershey Kisses Valentine's Day Treats.
The supplies I got were:
Popsicle sticks
Foam heart shape stickers
Hershey Kisses
Curling ribbons &
double sided tape
black sharpie marker
The first thing I did was write "Happy Valentine's Day From 'S' on the back of the Popsicle stick. I did this step for 'S' simply because it was faster.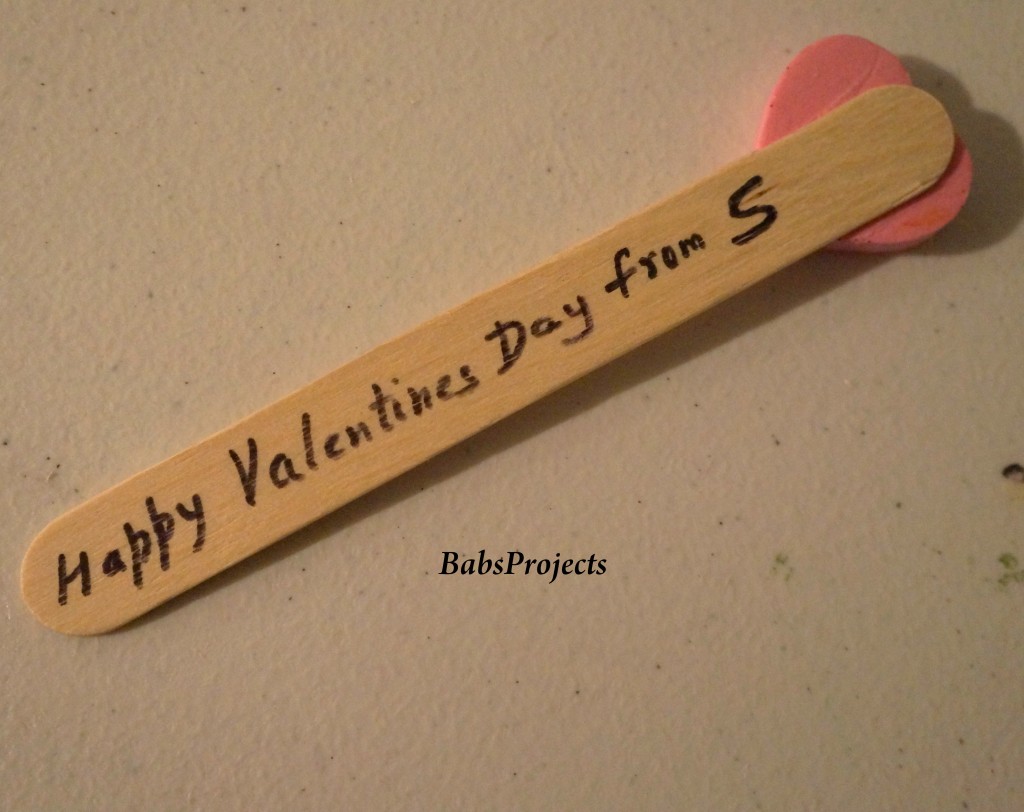 I then asked her to stick a foam sticker (of her choice) on the top end of the Popsicle stick. After she was done with it I fastened a two small pieces of double sided tape and asked her to stick the kisses over each one of them.
For the next step she very carefully wrote out the name of her friend on the bottom of the stick.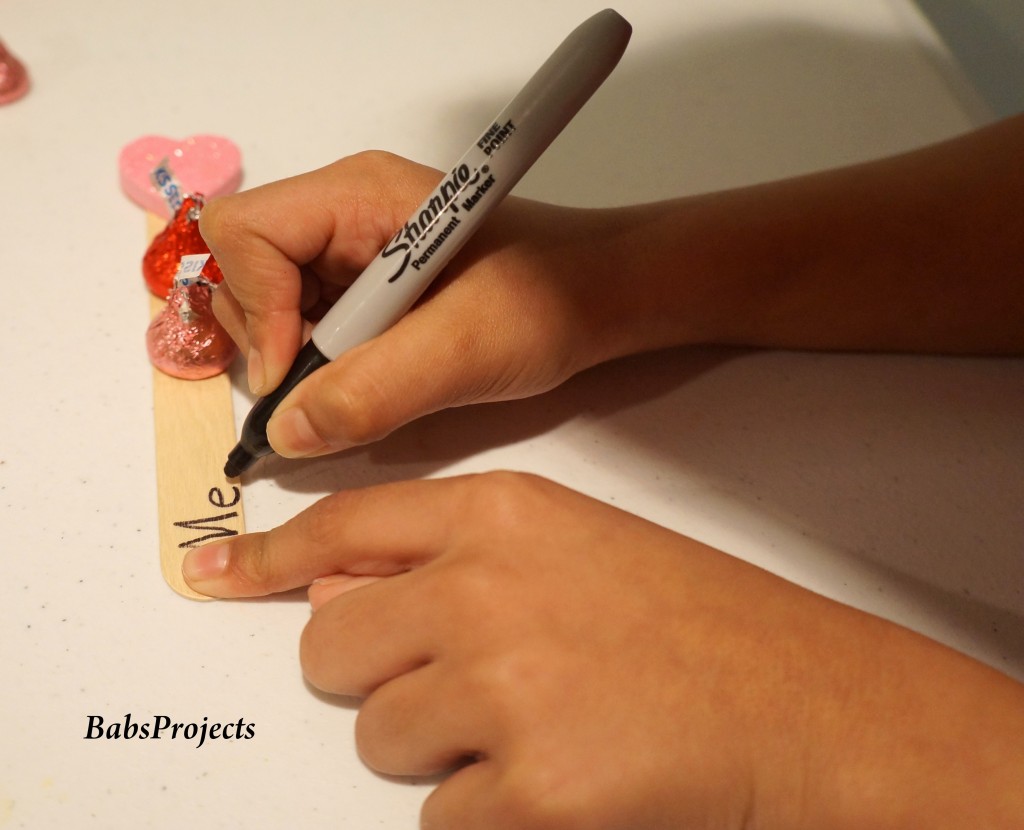 I then finished it off by tying some curling ribbons in between the foam stickers and the kisses. That's it.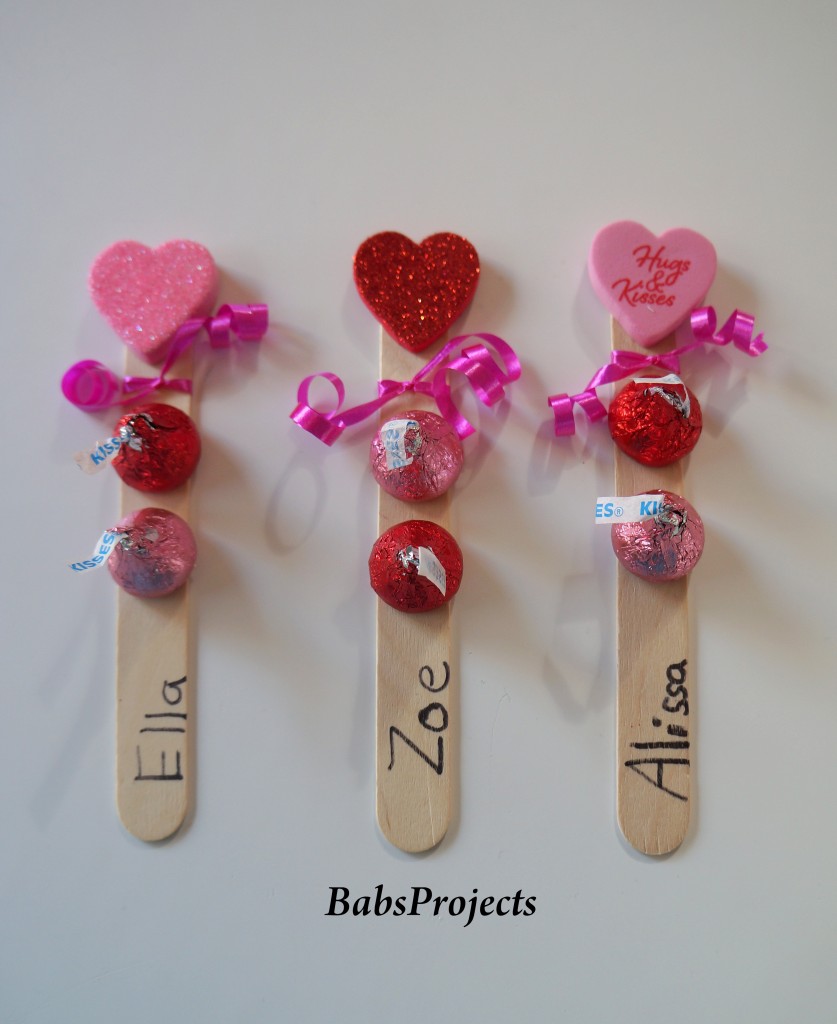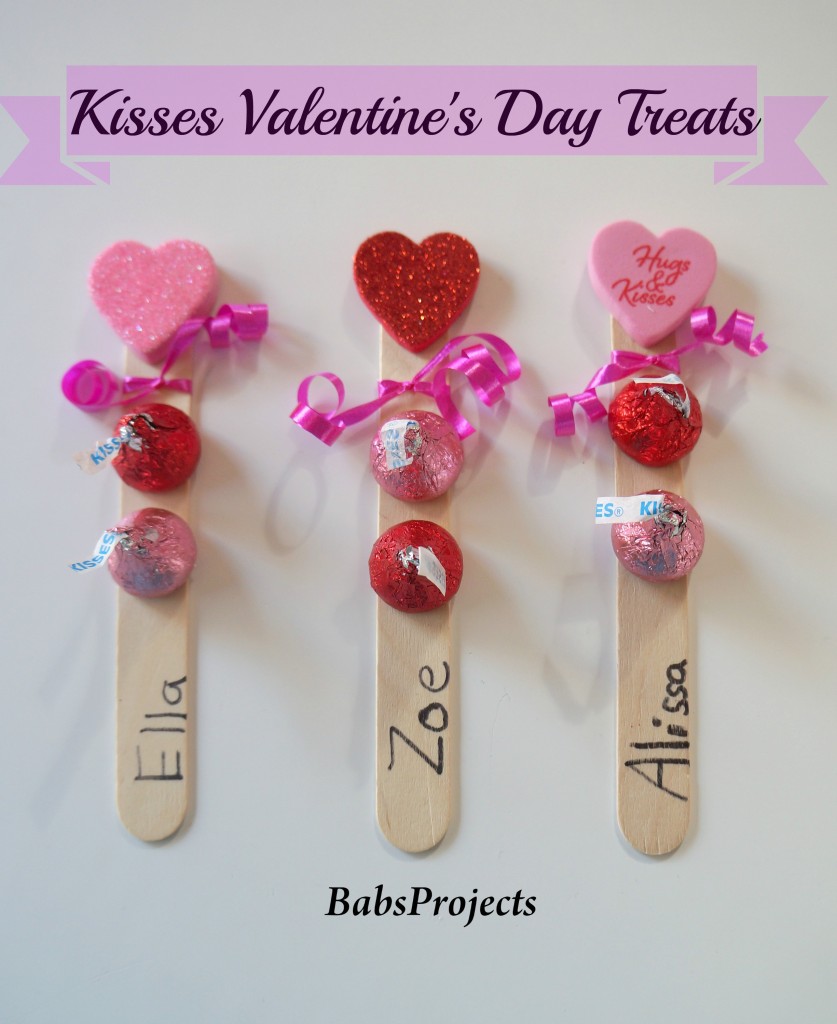 'S' had so much fun making theses that she wanted to finish up with all 26 treats. I however decided to make only three of them and wait until February to make all the others.