I am not a huge fan of bananas, but I do understand their nutritional value and try to have one may be once a week :).  I came across this recipe for Banana Bread couple of years back. It was printed on Domino sugar packet. Let's just say, I no longer throw away ripe bananas.  Over the years I have made this recipe many, many times. They are very easy to prepare and you don't need to be an expert baker to bake these.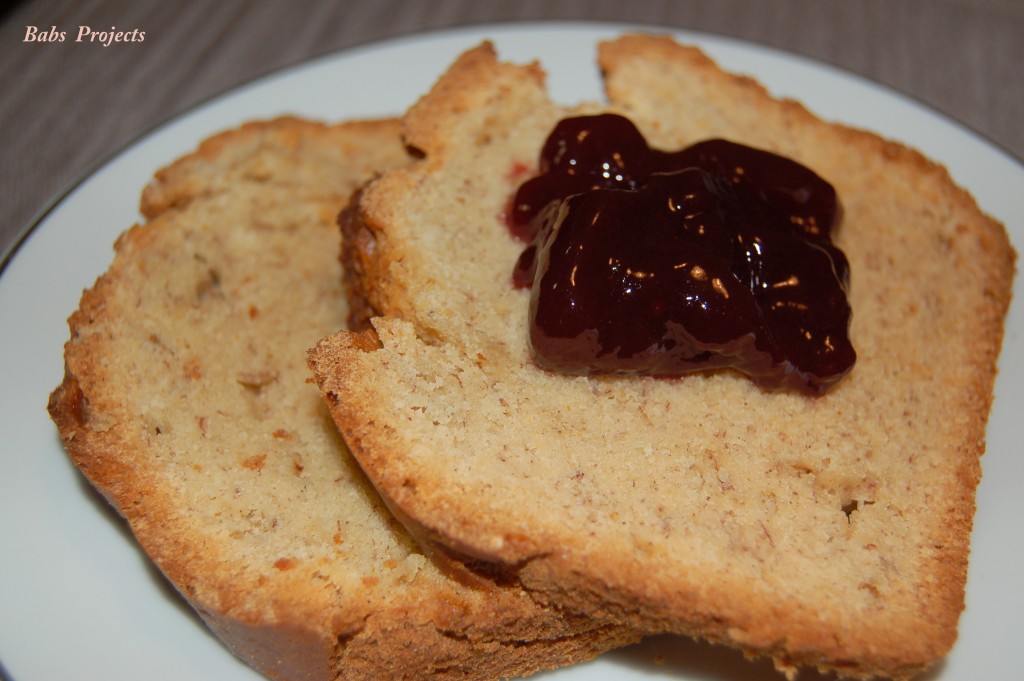 Ingredients:
3 1/2 cups all purpose flour (Maida)
1 1/2 cups sugar
1 1/2 cups mashed, ripe bananas (approx 3-4 large)
1/2 cup milk
1/2 cup vegetable oil
2 eggs
2 tsp baking powder
1/2 tsp salt
1 tsp vanilla extract
1 tsp all-spice (optional)
1 cup chopped nuts (optional)
Method:
Preheat oven to 350 degrees.
Heavily grease and flour a loaf pan
Combine all ingredients in a large bowl
Stir until blended. You can use the hand mixer for mixing. Use it on low settings.
Pour it into the prepared loaf pan.
Bake it for 50 to 55 mins or until the wooden pick inserted in the center of the bread comes out clean.
Leave it in the pan for another 15 mins.
Turn it over onto a cooling rack to cool completely.
Cut it into slice and serve with a dollop of strawberry jam.