I had this recipe for date rolls with me for years. It was given to me by my dear friend Janet whose mom used to make it. When I first made this it did not turn out right. The measurement for the ingredients was recorded in grams and milligrams, and I think during conversion I used to mess it up. So after trying to make it a couple of times I gave up.
Recently when I was going through my recipe book I came across this recipe and decided to try it again. Fortunately for me I had the Ozeri Digital Kitchen Scale which allowed me to accurately measure and convert from grams to cups. I have to say it turned out perfect this time around. I wish the dates I had with me were a little bit smaller. That way I would have ended up with bit sized date rolls instead of these huge ones. I would describe these date rolls as a crisp short bread rolls with dates inside.
Both TEE and 'S' hate dates, so they eat up only the outer, cookie part of the roll 🙁 .  However, my DH and I loved these date rolls.  Enjoy!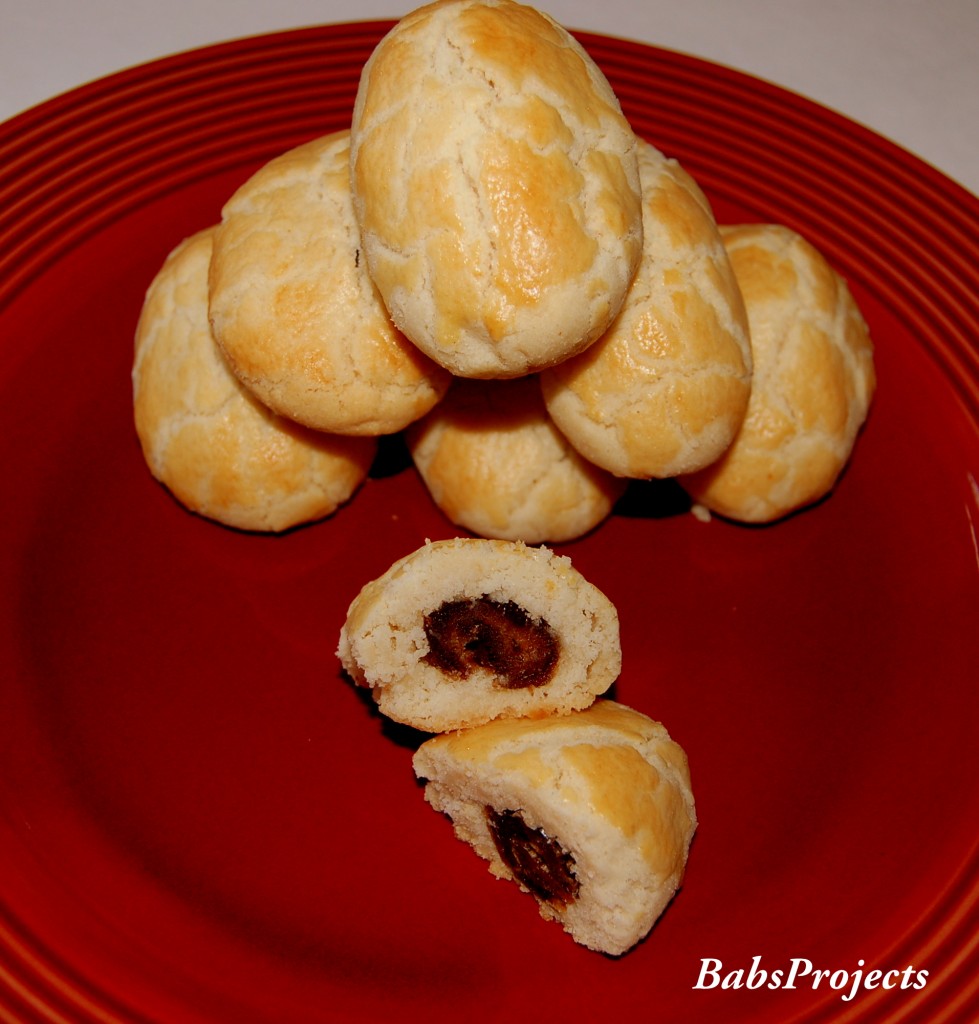 Ingredients:
1 stick of butter (1/2 cup)
1/2 cup sugar
1 1/3 cups of all-purpose flour
12-15 dates
1/4 tsp vanilla extract
1 egg yolk (beaten)
Preparations:
 Beat butter and sugar with an electric mixer until creamy.
Pre-heat oven to around 350 degrees.
Add flour and vanilla extract to the mixer and form a soft dough.
Take a small piece of dough. Flatten and spread it on your palm.
Add one date in the center and enclose all the dough around the date.
Place it on a cookie sheet.
Brush some some egg yolk on top of the rolls.
Bake it for 15 to 20 minutes.
Remove from the oven and allow it to cool on a cookie rack.