I came upon this unique grater earring holder on Pinterest , and since then wanted to make my own version of it. I think who ever came up with this idea deserves a huge pat on the back. I am always on the lookout for reducing clutter and clutter free ideas. This grater earring holder perfectly fits the bill. Who would have thought that a humble vegetable grater could claim a valuable  space on our dresser as a  earring holder. I just love it and had to make one for myself.
How to make the Grater Earring Holder – check below
For my version of the grater earring holder, I decided to use a six-sided grater which I had found in a Dollar Store.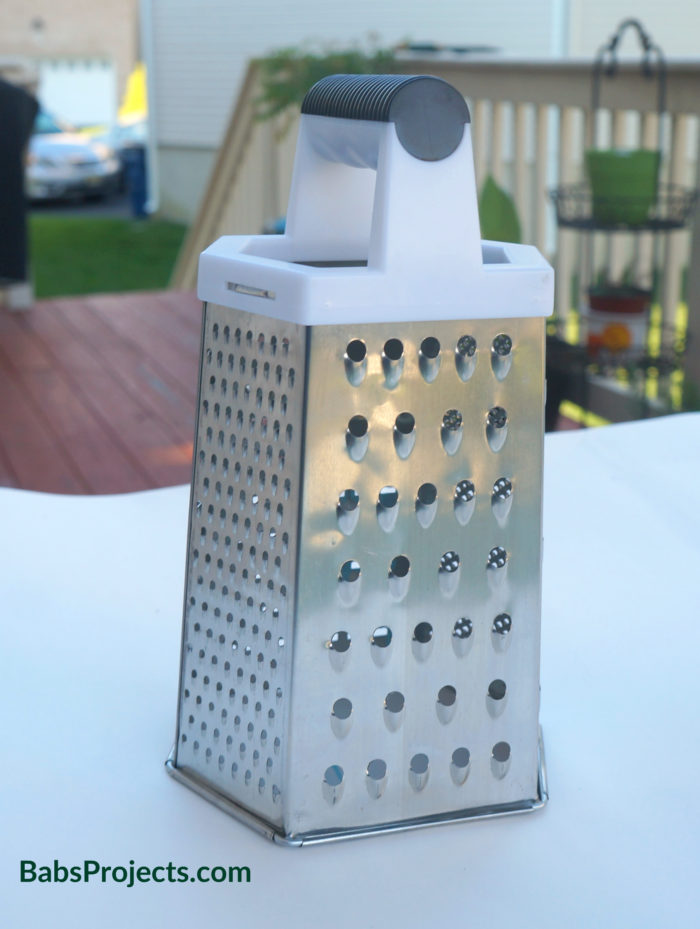 The next step was to paint it. I used Kyrlon spray paint in ocean blue color. 'S' wanted to help me out and since it was nice outside, I allowed her to spray the paint on the grater.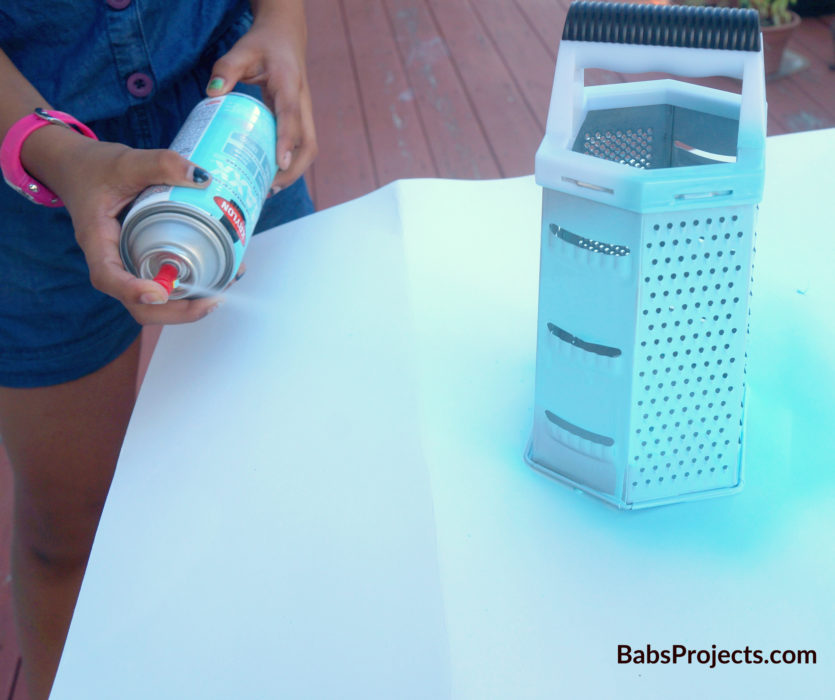 Between the both of us we spray painted the grater 3 times. Off course we allowed it to dry in between each coat. At the bottom I glued four wooden beads and allowed that to dry up.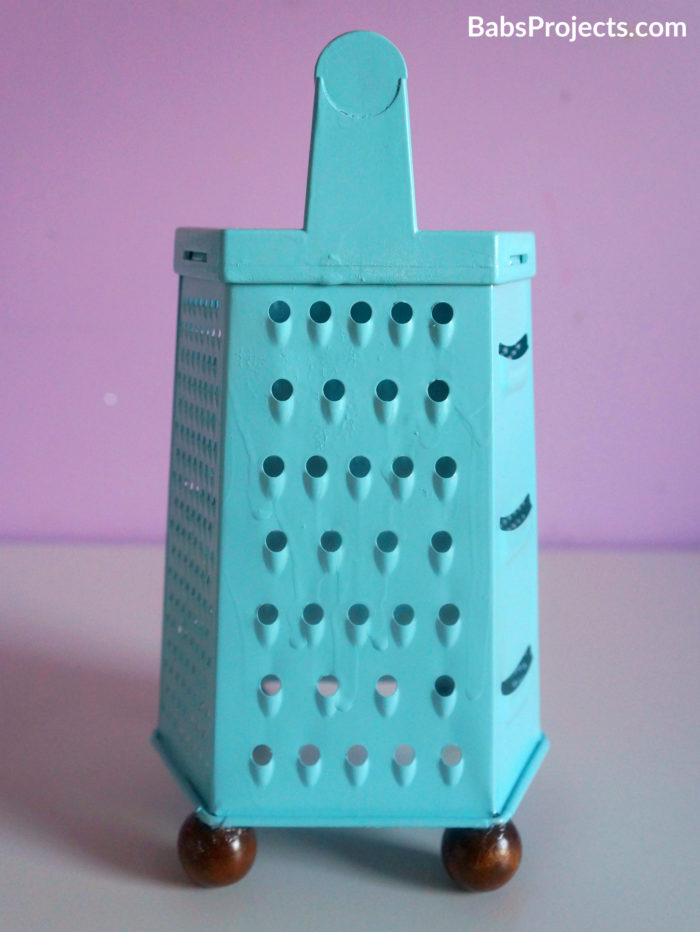 Doesn't it look gorgeous? I am glad I used the six-face instead of the three-face grater. It allowed me to hang up more earrings. I have a huge collection of earrings, so this grater was perfect for hanging up most of them.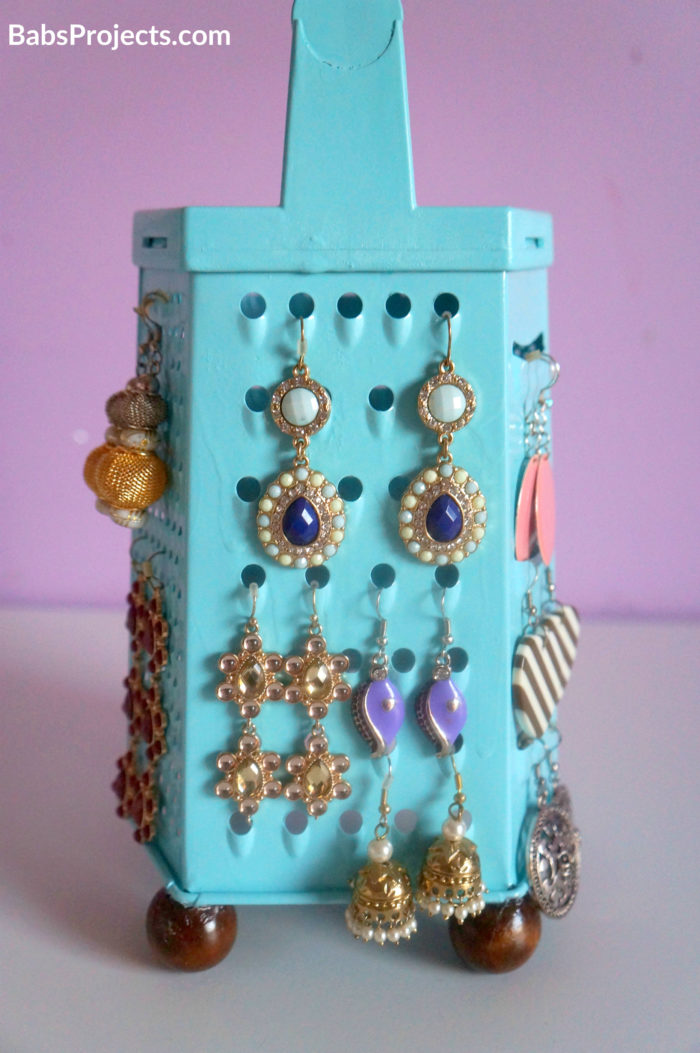 Below are the materials I used for this project. While some may not be exactly the same, the picture is included to give you some idea.
E6000 237032 Craft Adhesive, 2 fl oz Clear

Evelots Cheese Grater Vegetable Slicer Stainless Steel, 6 Sided, 9.5

Wooden Beads 1

Krylon 51512 Blue Ocean Breeze Interior and Exterior Decorator Paint – 12 oz. Aerosol