I was inspired to post this recipe for Green Tomato Chutney because of my DH and my daughters' vegetable garden. During early spring, they started their own vegetable garden. It was their first vegetable garden, so TEE and 'S' were very excited. They had planted one of each vegetables (tomato, eggplant, hot pepper, sweet pepper and zucchini). The  zucchini plant grew well and before we could get a single zucchini, it just died (don't know why 🙁 ). The peppers and eggplant are doing okay, but are not producing as much as I thought it would.
Our tomato plant however,  has been great and has borne us at least 3 to 4 lbs of tomatoes so far. You can see in the picture the vegetables gathered by 'S' last week. As much as we love the red ripened tomatoes, my DH suggested to gather the unripened green tomatoes and use those.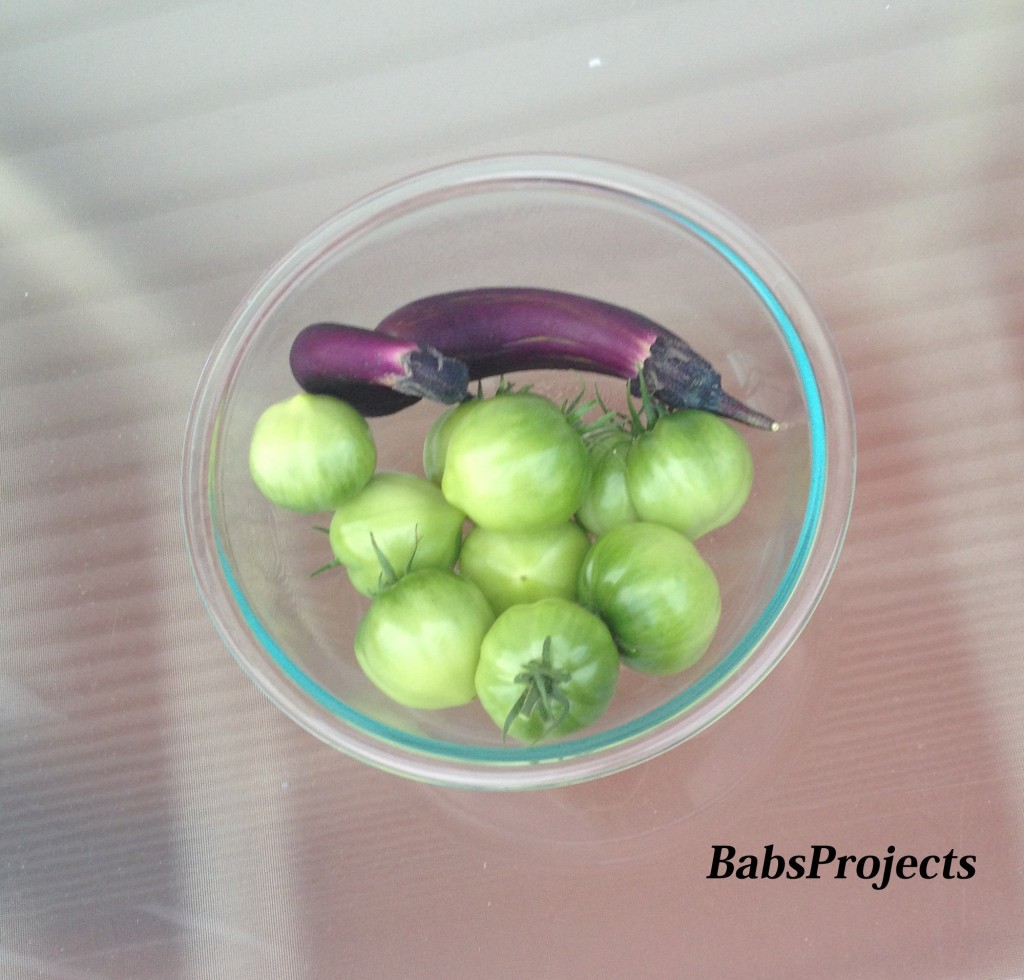 So I decided to use them to make tomato chutney . I made Green Tomato Chutney  for the first time and it turned out great. I basically used the same ingredients that I use for red tomato chutney. Enjoy!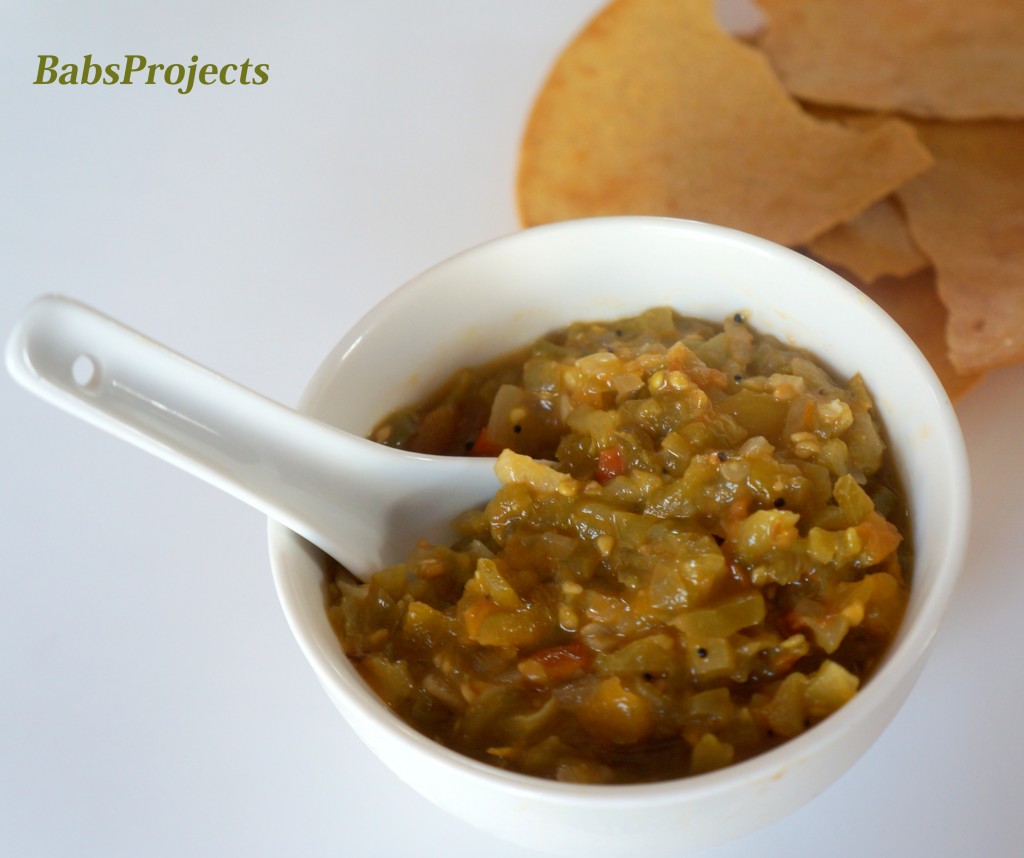 Ingredients:
5-6 green tomatoes
1 yellow onion chopped
1 tsp mustard seeds
1 tsp cumin powder
2-3 cloves of chopped garlic
5-7 curry leaves
2 green chilies (optional)
salt to taste
1 1/2 tbsp oil
Preparation:
Heat oil in a saute pan. Add the mustard seeds. Once they stop spluttering add the curry leaves and chopped garlic.
Saute it for few seconds and add the chopped onion.
Saute the onion for about a minute and then add cumin powder, green chilies, salt and mix it all together.
Finally add the chopped green tomatoes. Allow them to cook for 15 – 20 minutes until done.
Serve with hot parathas or on the side with rice dishes.
Useful Suggestions:
I tried it with some corn chips and it tasted great. Had the right amount of sweet and tangy taste to it. Instead of regular salsa try the green tomato chutney out. You will be surprised.