Infinity Scarf is all the rage this season and "TEE" has been hounding me to buy her some. I got her two knit scarves from the mall and while shopping for them I had this idea to make an infinity scarf from a dupatta.
For those unfamiliar with dupattas, I will explain briefly. They are long scarves or stoles worn mostly by the South-Asian women over the traditional Salwar Kameez. These scarves measure any where between 3-5 yards in length and are available in variety of fabrics (cotton, georgette, silk, chiffon etc.), colors and textures. It can be draped over the shoulder or across the chest and sometimes even over the head. These days they are worn more like an accessory. It is a very versatile piece of fabric and can be used to dress up or dress down your outfit.
There are times when the outfit, in this case the salwar kameez is ruined or not in use anymore. The actual outfit is discarded but if you are like me, you are probably saving the dupattas because they are too good to be thrown away. Since I have so many of these dupattas in my closet, I felt like it was time to transform them into something else and re-use them.
If you look below, you will see a picture of a dupatta. The outfit is long gone, but I have had this dupatta with me for quiet sometime now.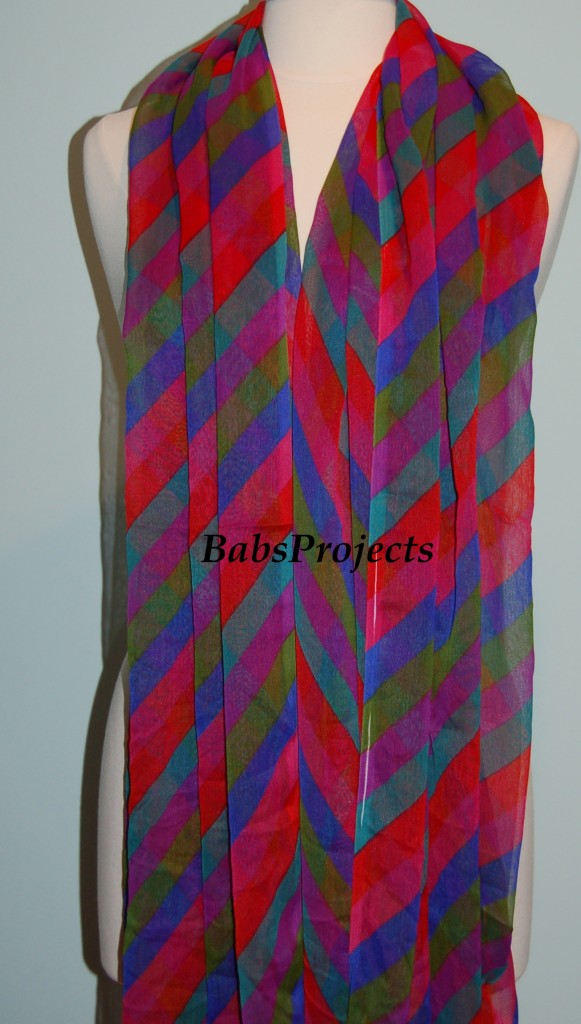 So the first thing I did was trim the edges. Since this dupatta was sheer I should have pinned them before cutting it up. It would have been a lot easier to handle. I decided to keep the whole length of the dupatta which was approximately 2 1/2 yards. If it was an heavier fabric I would have trimmed it to around 2 yards.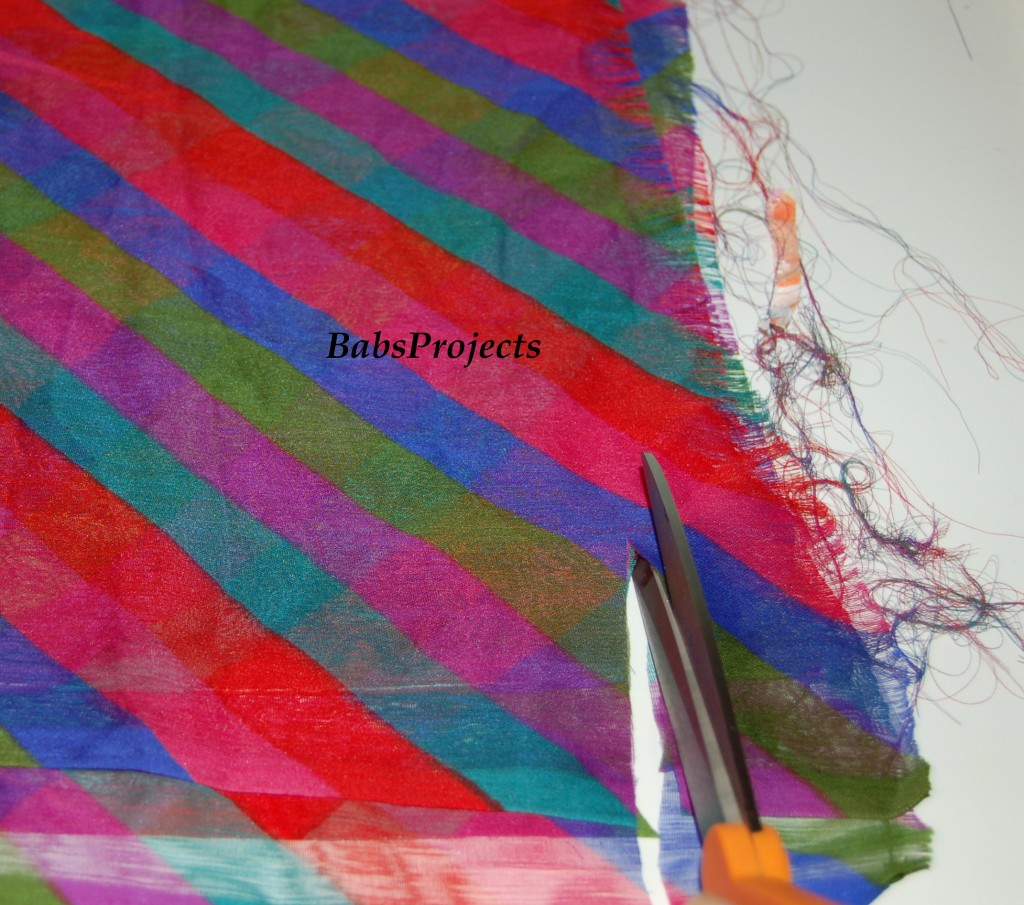 Next I pinned along the edges and sewed them with 1/2″ allowance. Once I was finished with the sewing I trimmed again and ended up with 1/4″ allowance.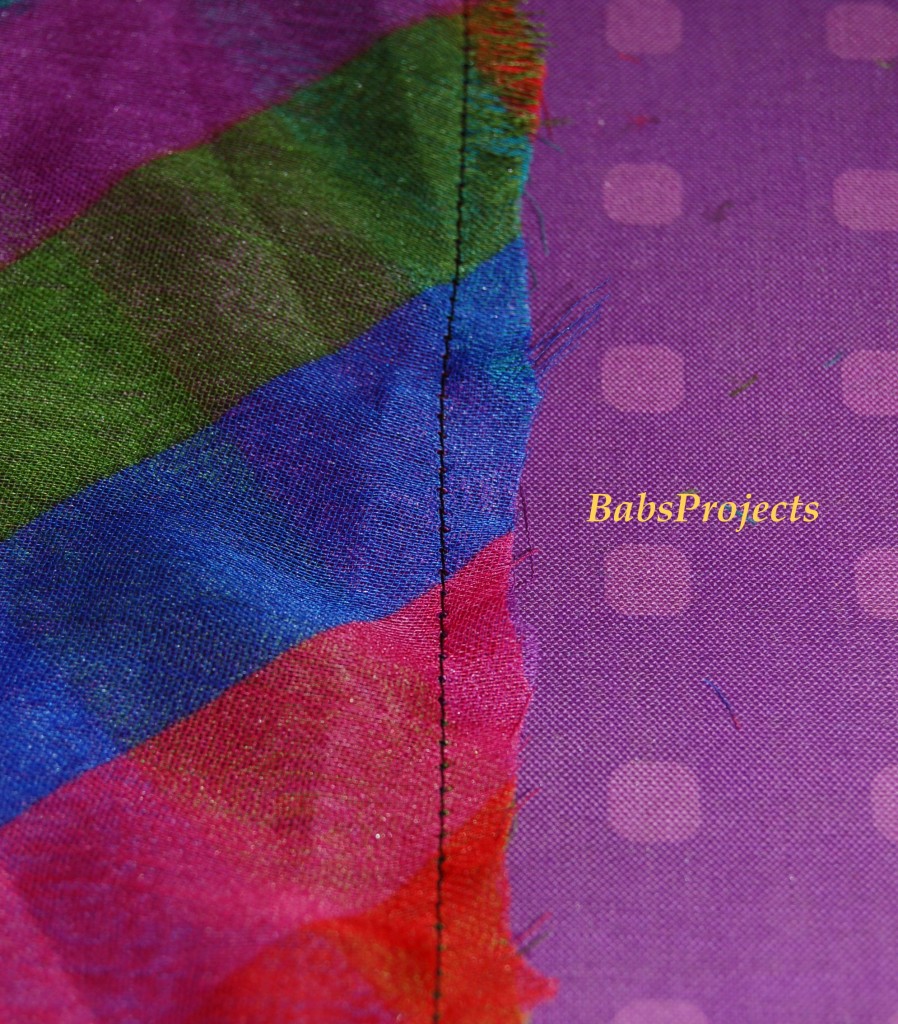 I rolled up the edge over the stitching and interlocked it with a zigzag stitch to firmly secure it.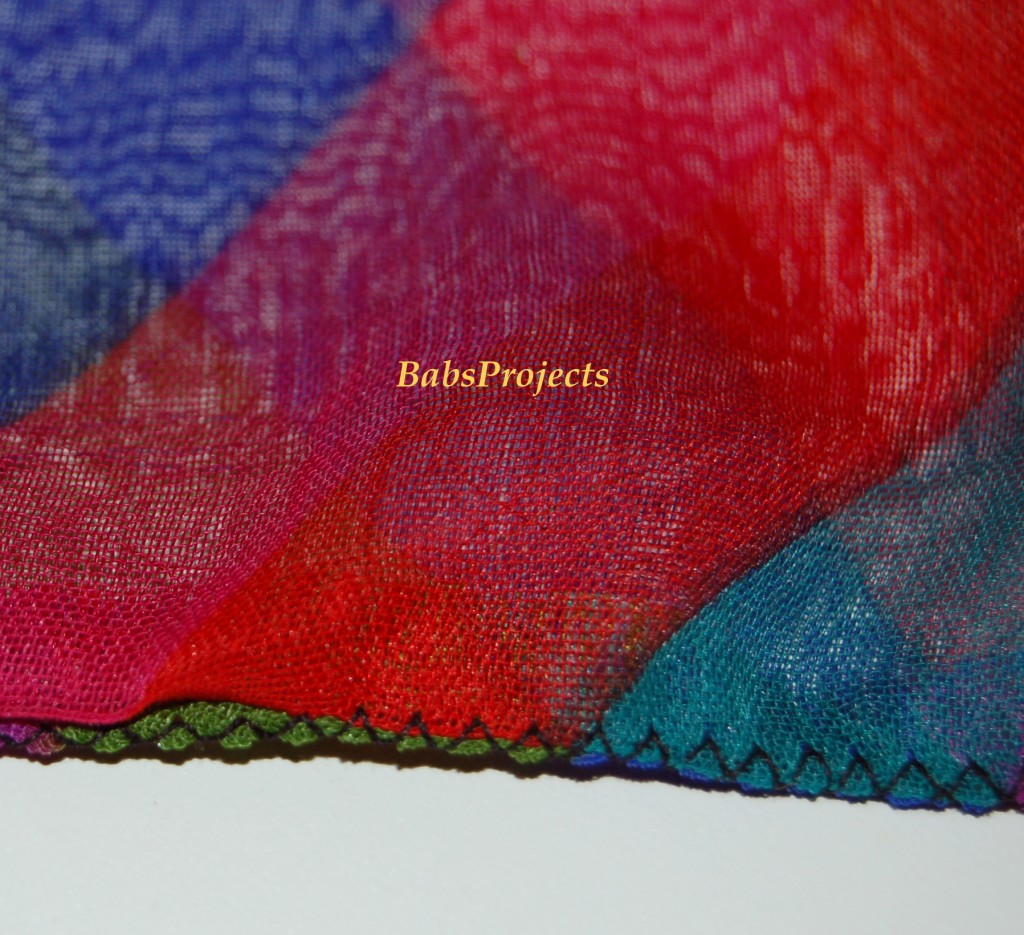 and that's it. I was all done. I draped it over the mannequin twice and I have to say it looked perfect.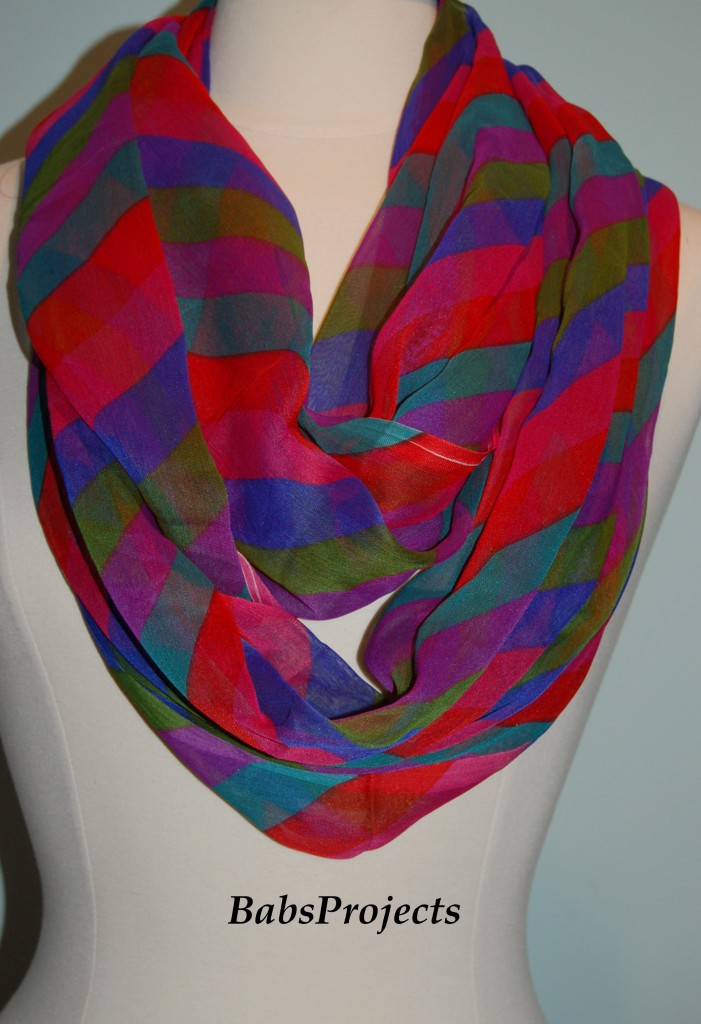 Let me know what you thought of this project. As for me, I am off to make some more Infinity scarves.
You can also check out my other Dupatta Dress Project here