If you still looking for the perfect Holiday gift then, you are in the right place. I recently got the COOSH Bluetooth Speaker with NFC for review purpose, and I have to tell you I haven't been so excited about a product in a long time.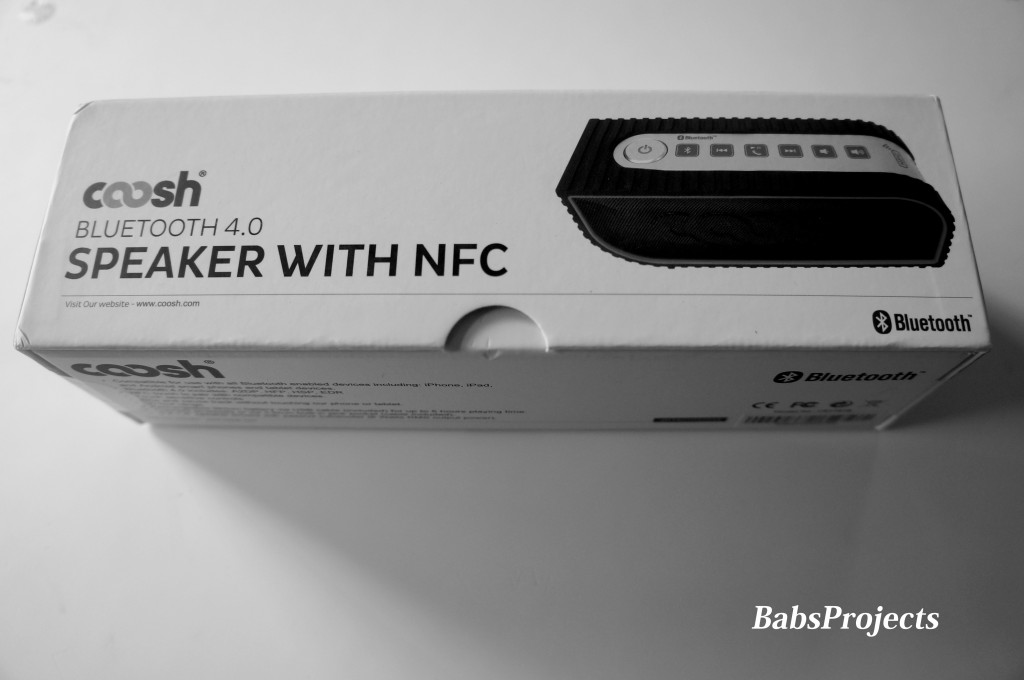 First of all let me list all the specifications of the COOSH Bluetooth Speaker. It is compatible with all Bluetooth devices including iPhone, iPad, Android Smart phone and other tablets. It has touch sensitive controls. You can skip and pause track with touching the phone or tablet. The wireless is range is about 50 feet. It is equipped with rechargeable lithium battery and can be charged with USB cable for upto 5 hours of playing time. The speakers have passive subwoofer with 6-Watts RMS output power
When I took it out of the package, I was surprised by the size of the speaker. I don't know if you will agree but my generation is used to gigantic speakers. The bigger they are the better they sound. Moving away from that kind of thinking is easier said then done. This speaker changed my thinking. Read my review below to see why.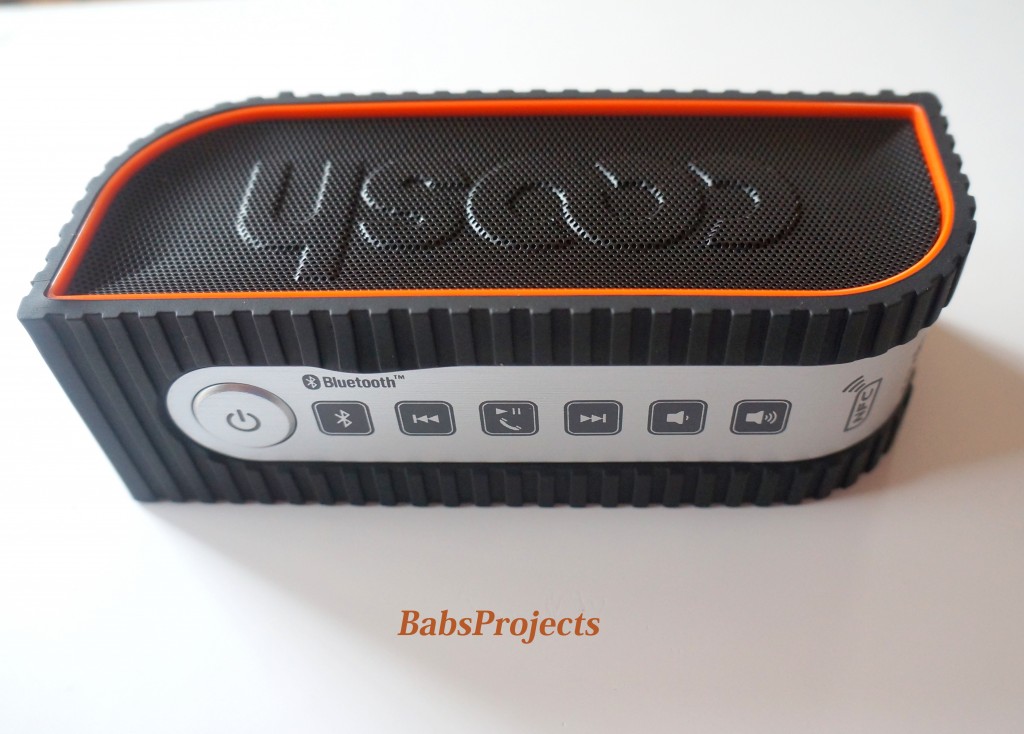 Review:
Although delightful the COOSH Bluetooth Wireless Speaker is miniscule in size. I don't think is more than 6" L x 3" H. However, appearances can be deceiving. This speaker packs in more punch than most of the speakers I have had over the years.
You will not believe me when I say that the sound quality is more than excellent. It is clear and very crisp. I was very, very impressed with the base and as we played around with the speaker's volume, and turned it all the way up we could feel the vibrations. I could go on and go about it's sound and even then it would not be enough to really describe all it's goodness.
The second important feature is that the COOSH Bluetooth Wireless Speaker is really compatible with all Bluetooth devices. We tested it with all of our phones at home and it works with each and every one of our them (My DH has Samsung Galaxy, my daughter has Motorola Moto G and I have an iPhone). We also tried it our iPad (old one) and it worked with that as well.
The range of this wireless speaker is about 50 feet and we tested this to see if it is true. TEE kept the speaker in her room upstairs and we tested it by staying downstairs. It worked and the sound was fantastic, loud and clear. It is also very light and this helps in portability. I could take it and play it outdoors if I wanted to. Trust me I am waiting for the weather to warm up. The Coosh Bluetooth Wireless Speaker would be perfect for all the outdoor barbeques, picnics and more.
Like I said I could go on and on and rave about this speaker, but I think you all should try it for yourself. It is available on Amazon (click here). I personally feel it will make a great gift for the Tween/Teen in your life. 'TEE' has already claimed this speaker for herself.