I love cranberry sauce by itself, but I can't bring myself to pair it up with turkey as I personally feel its too sweet for my taste. So couple of years back after a web search, I came across this delightful recipe for "cranberry chutney" and since then have been making it every year for Thanksgiving.
This recipe is sweet, tangy and has the right amount of spice. Although it calls for cayenne pepper, I like to add red chili powder to make it more spicy. Enjoy.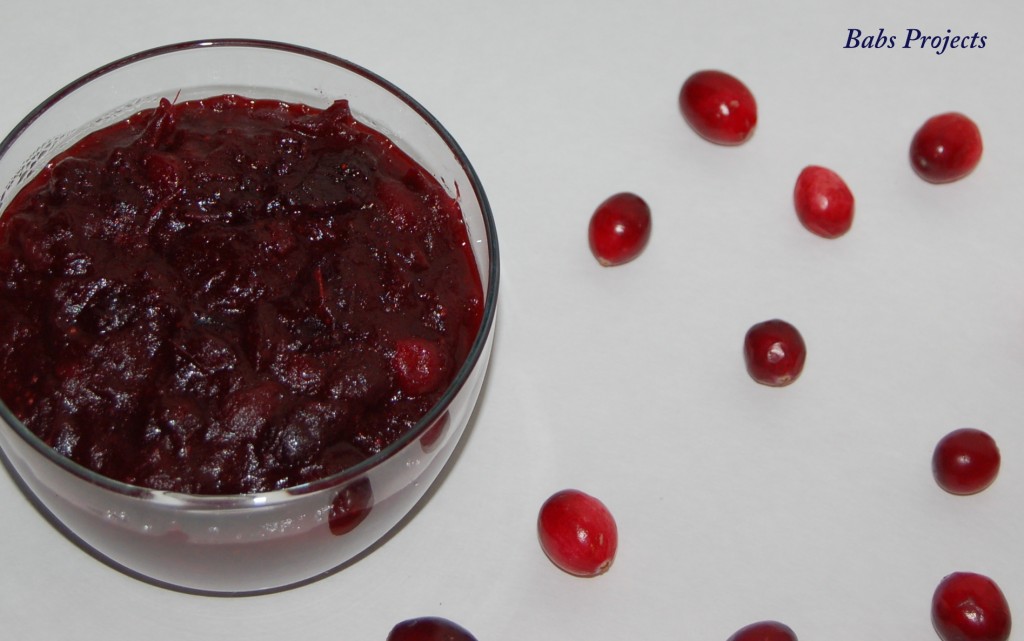 Ingredients:
1 (12ounce) package of fresh cranberries
1/4 cup balsamic vinegar
1/2 cup sugar
1 tsp freshly grated nutmeg
1 tsp ground cinnamon
1 tsp cayenne pepper or chili powder
1 tsp cumin powder
Method:
In a medium saucepan, combine cranberries, vinegar and sugar on medium-high heat.
Bring it to a boil.
Reduce the heat and stir in nutmeg, cinnamon, cayenne/chili and cumin powders.
Simmer for 20 to 25 minutes and until the mixture has turned thick.
Cool and refrigerator before serving.