Ooh…just writing about this recipe is making my mouth water. It is the famous coconut chutney also known as "Tarai Chutney" in Tulu. It is one of those timeless and classic south Indian condiments and every region in south India has their own versions of it.  Just like ketchup is to fries, so is coconut chutney to south Indian dishes. It is served on the side with dosas (rice & lentil crepe), idlis (steamed rice cakes) and vadas (fried lentil fritters).
It is also happens to be one of the most requested recipes from all my north Indian friends. Enjoy.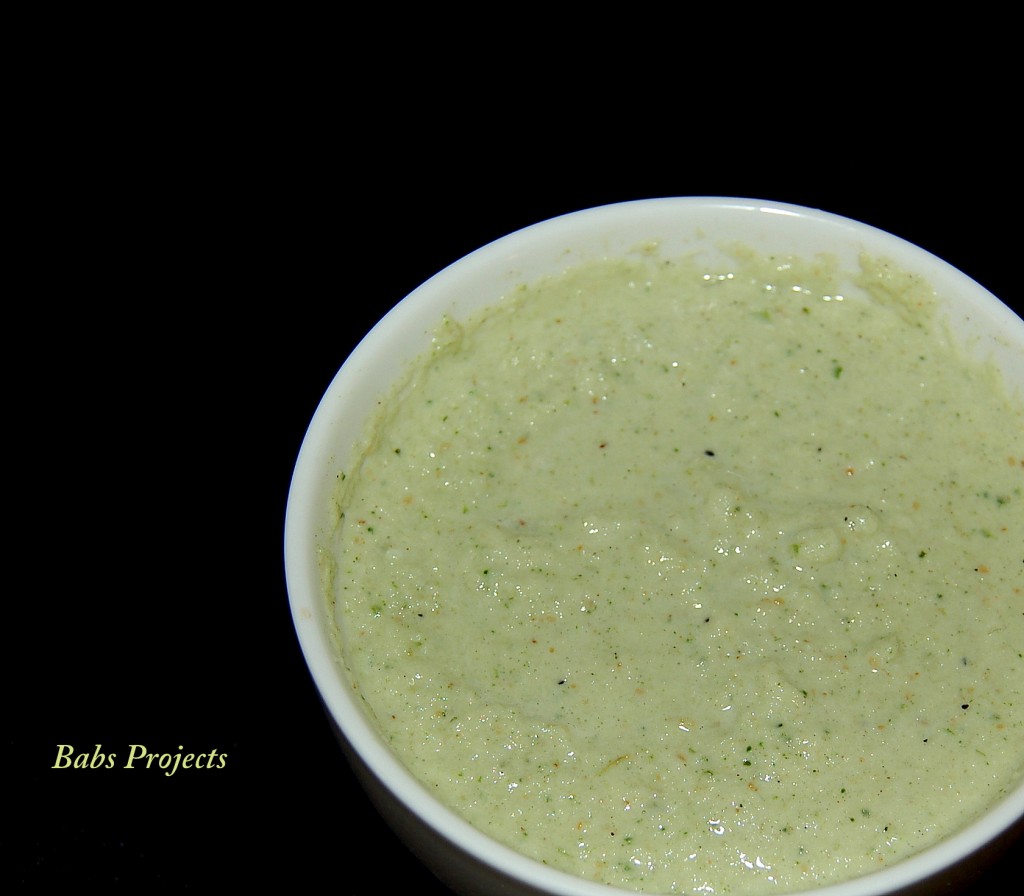 Ingredients:
1 1/2 cup freshly grated coconut
8 – 10 curry leaves
1 tbsp of urad daal (split black gram)
2 green chillies (optional)
1/2 to 3/4 cup of water
salt to taste
little bit of oil
Method:
Roast curry leaves and urad daal separately in a pan with a little bit of oil.
Once they have cooled put them in a grinder along with the coconut, green chillies, salt and water
Grind all the contents finely until they end up in a paste like consistency.
If required add some more water.
Serve it with dosas, idlis and vadas.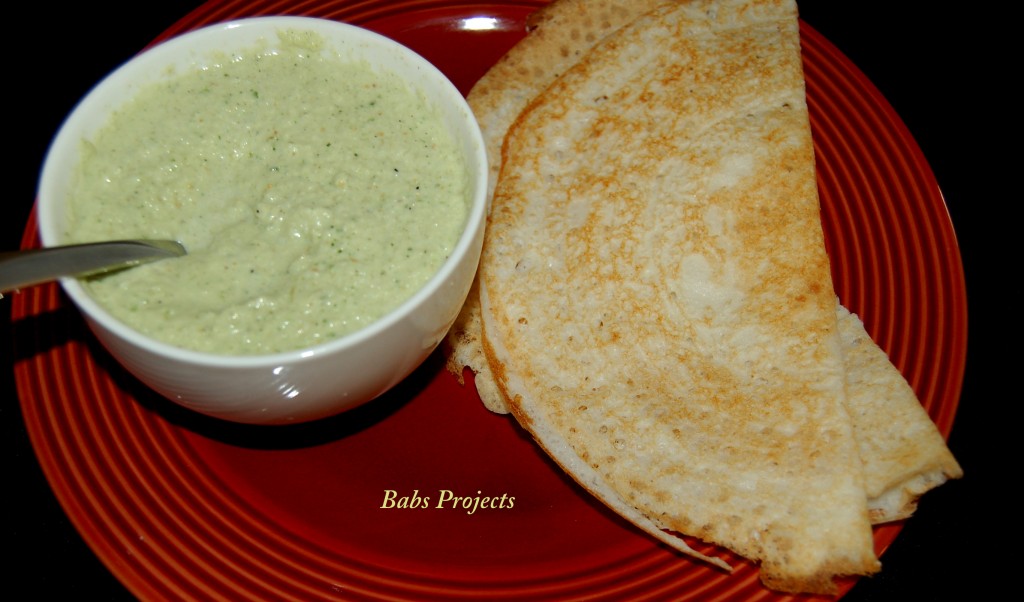 Useful Suggestions:
This is just a basic recipe. You can build this to suit your own tastes. Instead of Urad daal (split black gram) you can use channa daal (split bengal gram).
You can also add little bit of ginger, mint or coriander leaves to further infuse flavor in this chutney.
My mom usually would temper the chutney with oil, mustard seeds and curry leaves. In my quest to avoid oil I prefer not to do this additional step.
This chutney taste best with freshly or frozen grated coconut.  Please do not use coconut powder or dried coconut flakes.