*This post may contain affiliate links*
It's Friday… that means it family movie night for us today. So during our weekly family movie nights, instead of  popcorn, I try to make and cook different types of snacks. Boiled peanuts is our favorite go to snack. My husband and I love to nibble on them and my girls enjoy the process of cracking the outer shells.
I found that every country or region have their own version of boiled peanuts. My recipe is the Indian version, and slightly different from the way it is done here in the US. We like the peanuts Al Dente as opposed to well done and mushy. So the cooking time is also shorter. Also we add an another unusual ingredient which is  bit of surprise for a lot of folks. Check out the recipe and let me know what you think about the surprise ingredient. Enjoy!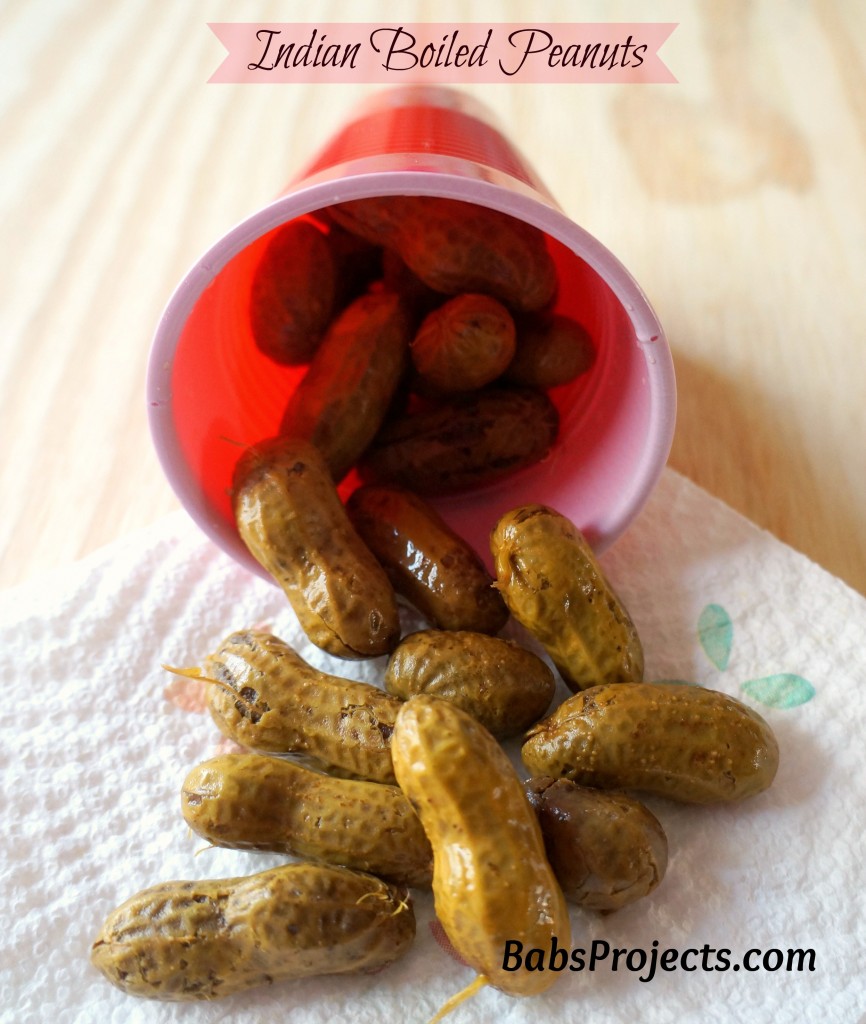 Ingredients:
2 lbs whole raw peanuts
1 tsp turmeric (surprise ingredient)
salt as per taste.
Perparations:
Wash the whole peanuts thoroughly with cold water and drain them.
Fill a big stock pot (12 quarts) with enough water.
Add the peanuts, turmeric and salt and bring it to a boil.
Let it boil for about 45 minutes or until most of the peanuts have settled at the bottom of the pot.
Drain and it is ready to be served hot or cold.
Useful Suggestions:
You can use a pressure cooker to boil the peanuts. It will be quicker. When it is close to releasing the pressure take it off the heat. This usually takes around 15-20 minutes.
Raw whole peanuts are available in Indian and Asian stores. However if you have difficulty find them check on Amazon below. They have many options you can chose from.