I have always wanted to watch Harlem Globetrotters live. Watching their advertisements on TV was so tempting. We were never able to watch their event because they most of the time, they were scheduled in far off venues.  So last week when I was offered complimentary tickets to watch their 2017 World Tour at a venue close to us, I was very excited. Actually I was more excited than my kids.
I  had the option to select Prudential Center in Newark, NJ or Madison Square Garden in NYC. I choose Prudential Center because it was closer to our town and took us about 45 minutes by train. 'S' loves travel by train, so she was enjoying even before we reached the venue.
We reached the Prudential Center few minutes early. I went to their "Will Call" and picked up four tickets which were reserved for me.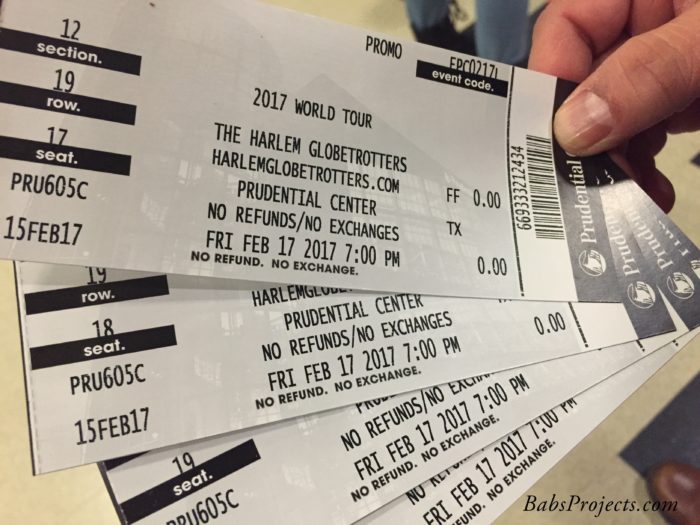 It was also our first time visiting Prudential Center and I was impressed with the size and how organized it was. We proceeded to look for our seats and settled ourselves. Even though you see empty seats behind us, they filled up by the time the event started.
The event started promptly at 7.00 pm and from then on it was an absolute blast. The Harlem Globetrotters team made sure their audience were thoroughly entertained. There was ball handling, rim-rattling dunks, trick shot, jokes and fun interactions with the fans.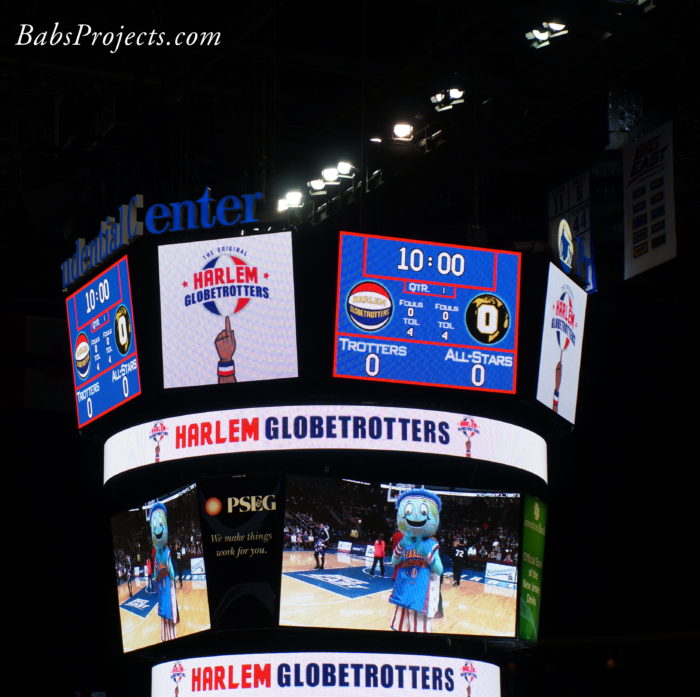 My older one TEE who earlier seemed not much interested, was having fun too. I could see that she was enjoying the show. She was especially excited when the female basketball player 'Ace' showed up and showcased all her shots and tricks.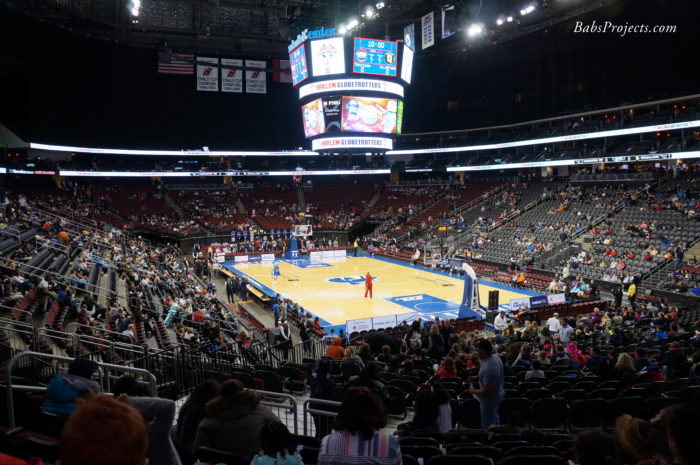 As for 'S', she loved when the Harlem Globetrotters' mascot showed up. You could see her all excited, laughing loudly, clapping and cheering. She just wished she was seated closer, so she could have been picked up for the interaction with the players.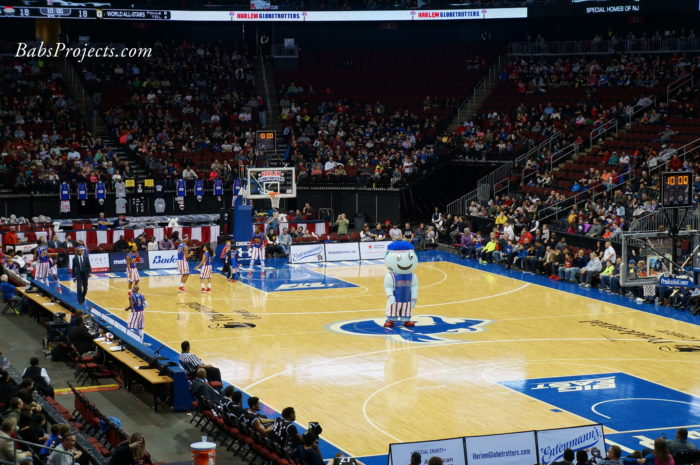 Overall, we had a great time at this event. Like I mentioned before, I too wished we were seated closer. My photographs definitely would have been better.
Disclosure: We received complimentary tickets for this event. However all opinions are my honest and my own and have not been influenced by anyone.