Like all my friends I will be partying tonight and welcoming 2012 with zest. For this occasion I have the perfect appetizer for all you party goers. I have christened it Spicy Masala Eggs and it is one of my all time favorite. It is almost along the lines of Deviled eggs, but very different. I am not sure if this recipe originated in Mangalore, but I do know that it is pretty much served in all the important events like engagement ceremonies, baby showers etc., in our Bunts community. As I don't know the Tulu name for it, I am not going to attempt to spell it out here. The one thing I can assure you is that it is a trouble-free and quick recipe. Enjoy.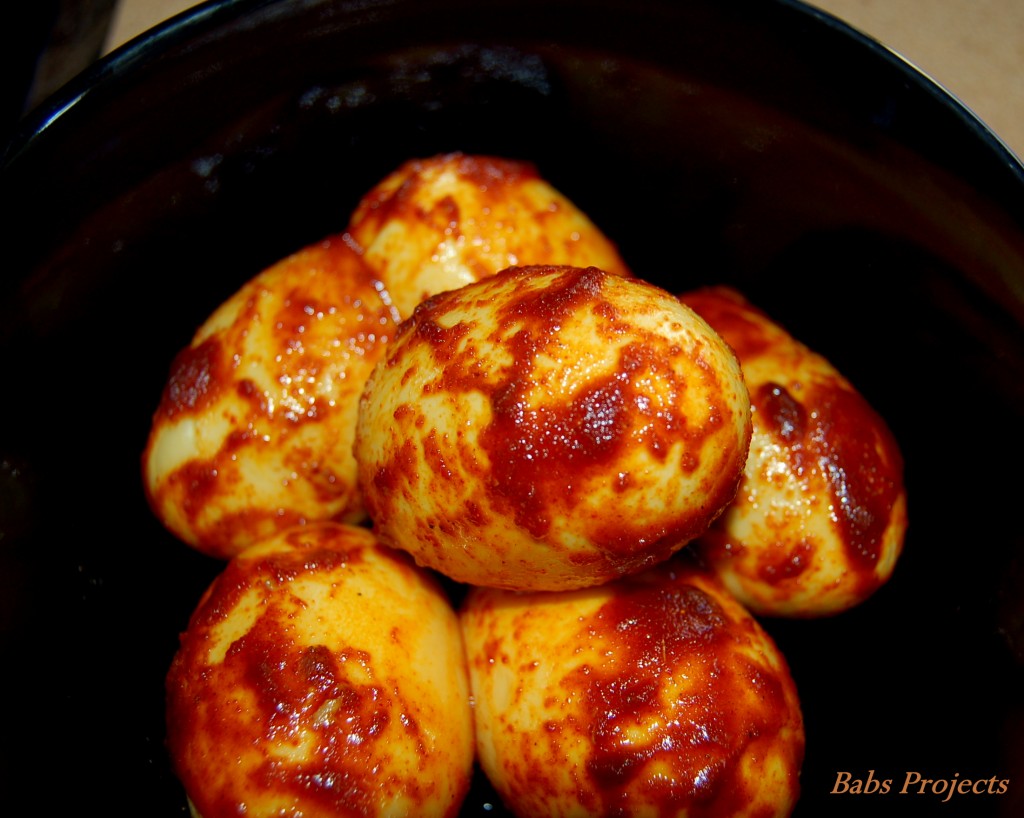 Ingredients
4 hard boiled eggs
1 tsp chili powder or paprika
1/2 salt
2 tbsp water
1 tbsp of ghee (clarified butter) or regular butter
1/2″ piece of julienned ginger (optional)
Method
Combine chili powder, salt and water and mix them well in a mixing bowl.
Add the hard boiled eggs into the bowl and make sure they are thoroughly coated with the spicy mix.
In a non-stick or regular pan add ghee/butter and allow it to melt.
Once it has melted add the eggs and all the spicy mix into the pan and saute it for few mins.
As you saute, keep basting (use spoon) the eggs with this mixture, so that it forms a nice coating over them.
Finally add the ginger strips and saute those too. Remember this step is optional.
Take it off the heat and allow it to cool.
While serving it remove all the ginger pieces.
Serve it at room temperature either whole or cut into halves.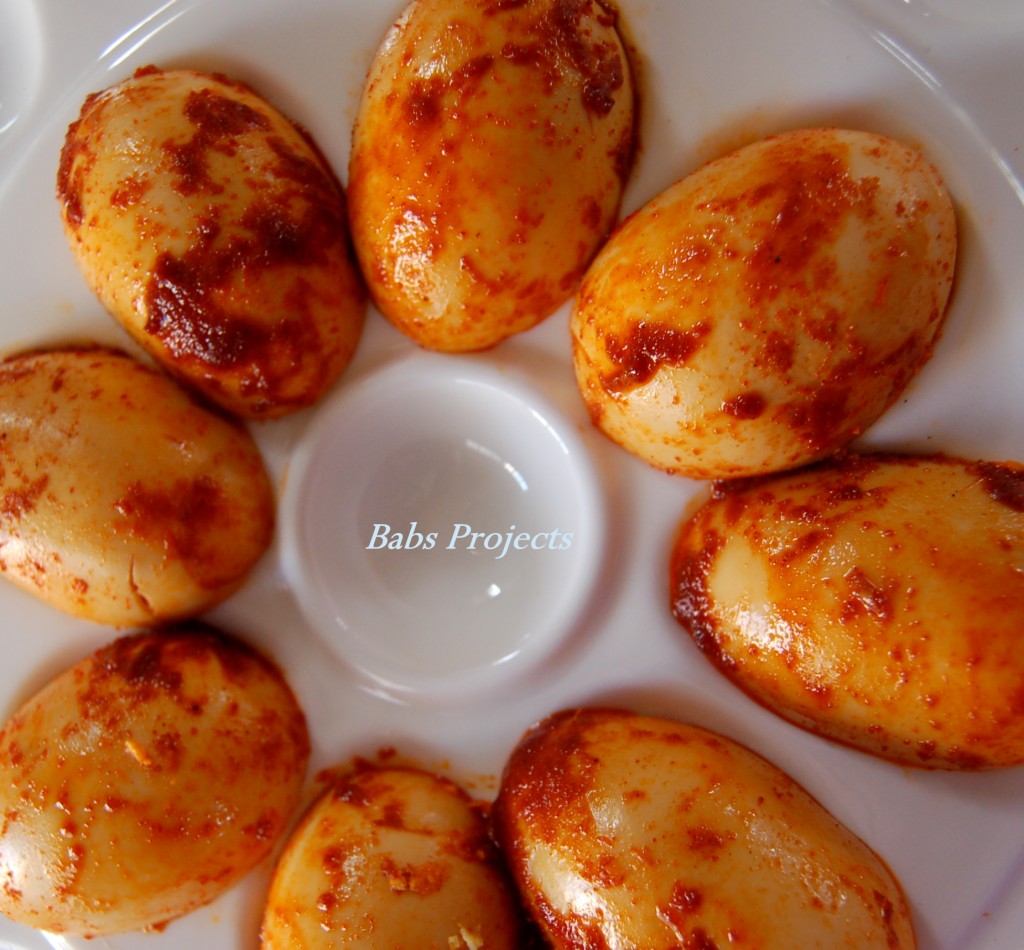 For the purpose of photography I have placed the eggs upside down.  Don't they look gorgeous?